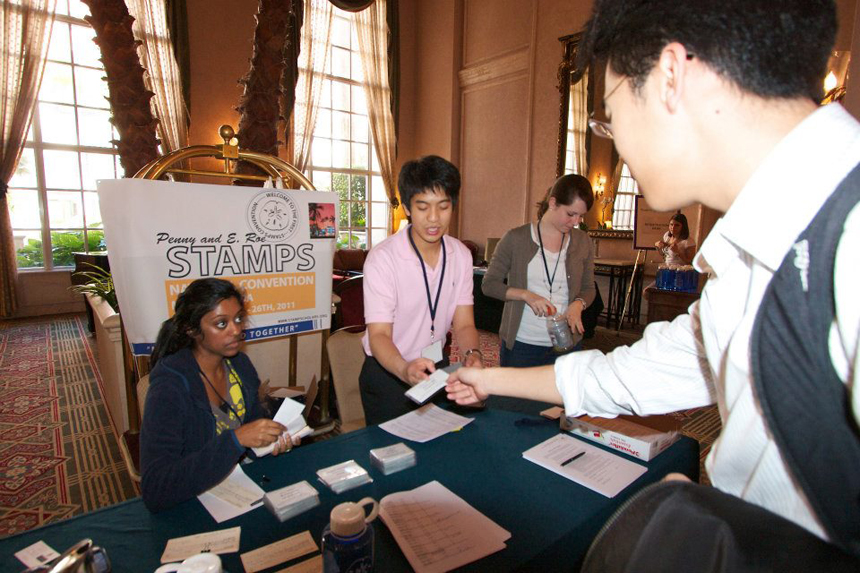 The 2013 Stamps Scholar National Convention is fast approaching, and as the University of Michigan prepares for the students' arrival, the university will face a key new challenge— welcoming the largest number of Stamps Scholars ever.
The inaugural convention two years ago, hosted by the University of Miami, incorporated 124 scholars and administrators from 11 different schools, bringing students together as members of a growing Stamps network for the first time.  This year, with more than three times as many partner universities, the national convention is taking Stamps Scholar networking to the next level.
"Penny and Roe Stamps had a vision to provide the most exceptional students with the most exceptional educational experience," said Georgia Tech Stamps Scholar Ryan Yan, who worked with Amira Choueiki, also a Georgia Tech Stamps Scholar, to develop the first conference in Miami.  "I believed that without a true sense of community, the Stamps Family Charitable Foundation would not be able to achieve that vision."
With that in mind, Ryan and Amira designed a convention aimed at developing a network of Stamps Scholars, that would serve not only as a wider national community, but also as a platform to create lasting friendships and practical working relationships.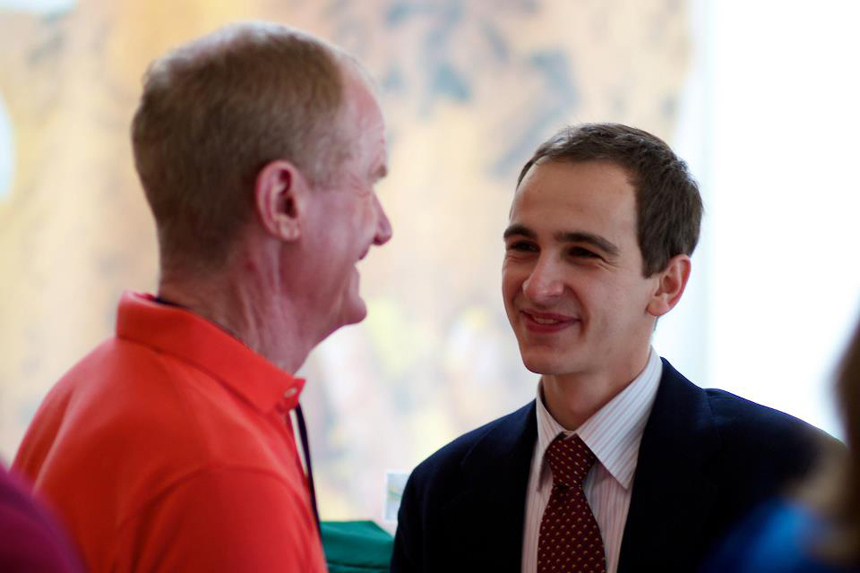 Jetson Leder-Luis, a third-year Stamps Scholar at Caltech, took those connections and was able to turn them into hands on work experience.  "At the first Stamps conference, I met the president of the Knight Foundation and was able to work with them on their annual news challenge," he said.  "It was an incredible and very formative experience and a great testament to the connections that can be made through the stamps network."
This year's conference will build upon past success, and scholars will not only spend time getting to know one another, but will also focus their talents on a common theme: modern societal concerns and potential solutions. Darwin Matthews, Director of Individual Stewardship at the University of Michigan, said ideally the conference programming will help students develop ideas and programs they can take back to their local communities and host institutions. "Stamps Scholars throughout the United States learn through investigation, experience and interaction," he said.  "At the convention, the scholars will combine these skills with teamwork and creativity to address specific issues."
Stamps Foundation executive director, Randy McDow is excited about the promise of the expanding network. "The 2011 Stamps Scholars National Convention in Miami was a tremendous start, as it helped us realize that we had something very special by gathering some of the United States' top students in one place," he said.  "I expect the 2013 Convention at the University of Michigan will be an incredible experience as well."