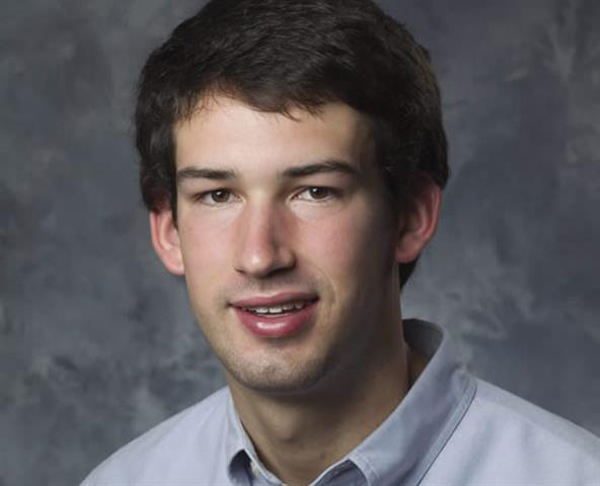 Lee Folk Volunteers to Improve Lives of Children with AIDS.
As is the case with many UGA students, second-year Foundation Fellow and Stamps Scholar Lee Folk leads a profoundly active life.
A native of Nashville, Tennessee, Lee is a volunteer with the Northeast Georgia chapter of the American Red Cross and UGA HEROs, which seeks to improve the quality of life for some 12,000 children in Georgia afflicted with HIV/AIDS, and he's also a member of the Sigma Chi fraternity.
Presently studying math and business with an aim to major in finance, Lee says he's not yet sure about his future career plans, although he hopes to combine work and study in the coming years.
"I am not sure, however, whether I want to work in sales and trading, investment banking, management consulting, or one of the many other potential lines of work in finance," Lee says.
While he still has numerous international trips ahead of him while at Georgia, Lee said his visit to Oxford, England, as a first-year student will always resonate in his memory.
"The only study abroad experience in which I've taken part, so far, happens to be one that is likely to be the best I'll ever go on, and that is the Oxford Maymester program this past spring," he says.
When asked about the impact his scholarship has had on him, Lee says, "It is primarily an incredible academic opportunity, but the Fellowship, in my mind, stands out because of its emphasis on forming a tight-knit community among the recipients. Through it, I have a group of friends who, though they may be studying different subjects and have different interests, will support me in and out of school."
Source: UGA Foundation Fellows