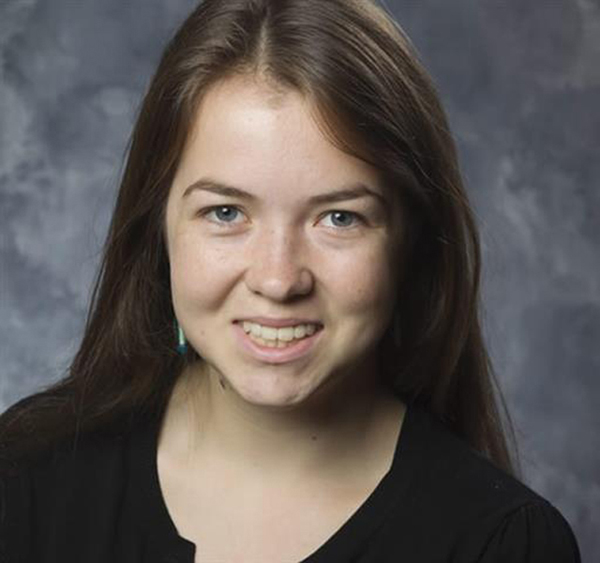 Source: UGA Foundation Fellows
Hannah Mary Reiss Conducts Research in Stem Cell Lab.
As a genetics major, second-year Foundation Fellow and Stamps Scholar Hannah Reiss is right where she wants to be.
The Decatur native is conducting research in the stem cell lab of celebrated genetics professor Dr. Steve Stice, the Georgia Research Alliance Eminent Scholar Chair in Animal Reproductive Physiology and a pioneer in rabbit and bovine cloning.
Hannah's opportunity to work with Stice came as a result of her association with the Center for Undergraduate Research Opportunities (CURO). She's also involved with Roosevelt@UGA, the student-run "think tank" on campus and is an editor for JURO, UGA's Journal for Undergraduate Research Opportunities.
"I'm always searching for more ways to branch out," Hannah says, adding that she's also written for The Red & Black student newspaper and worked as a timer for UGA's swim team.
Although Hannah is focused on attending medical school (and she says she may add an international affairs major before her undergraduate days are over), she may defer those dreams for a year or two.
"I want to go to medical school, but not before taking time off," she says. "We have family friends who served in the Peace Corps and rave about their experiences, so I am definitely entertaining that idea."
She adds that being a Foundation Fellow and Stamps Scholar has exceeded any and all of her expectations in terms of being part of a like-minded academic community.
"I came to UGA excited about the obvious benefits – the travel, the money, the individualized college experience," she says. "It's cliché, but it's true – I didn't envision how much I'd love spending time around other Fellows and what dear friends they'd become."