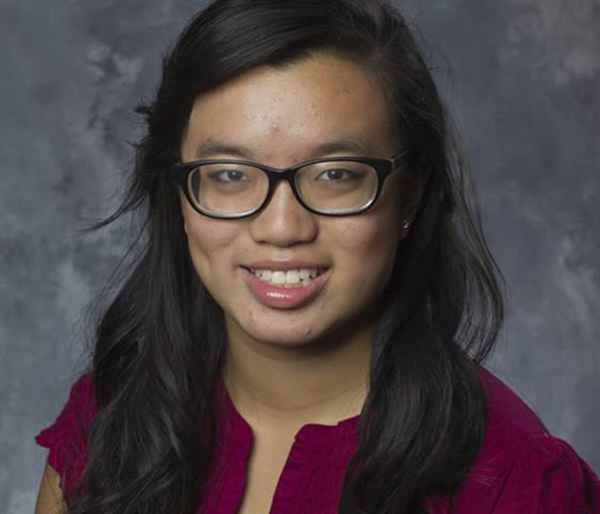 Treva Tam Interns in Istanbul, Turkey.
Second-year Foundation Fellow and Stamps Scholar Treva Tam's "bucket list" includes visiting all seven continents, and she has a nice head start, having planted her flag on four continents.
But it's likely few international excursions will be as memorable as the teaching internship Treva had last summer, spending six weeks in Istanbul, Turkey, where she admits she learned as much as she taught.
Teaching about world issues and American culture, Treva says her internship – which was arranged through AIESEC, a student-run organization on the UGA campus – included 40 interns from some 30 different countries, including Hungary, Poland, Egypt, China, Tunisia, and Kyrgyzstan.
"I had an amazing time learning to take the public transportation in Istanbul (the buses are crazy), learning key phrases, and just learning about cultures other than my own," Treva says.
A sociology major who plans to apply to the Grady College of Journalism and Mass Communication to study advertising, Treva brings many gifts to the Fellows program, not the least of which is her ability to play the gu-zheng (a Chinese zither instrument), speak fluent Cantonese and some Mandarin. She also has an interest in drawing and painting and is considering minoring in art.
Besides her association with AIESEC, Treva serves on University Judiciary, is vice president for the Asian Children Mentoring Program, publications coordinator for Alpha Gamma Delta sorority, and layout editor for Georgia Political Review. Treva is also involved in a sociology research project under the supervision of Dr. Linda Renzulli.
She says the Fellowship has paid dividends to her both academically and personally.
"I've been able to meet and connect with a group of individuals who've done wonderful things and to call them friends – not just friends, but close friends," she says. "Being in the proximity of such great individuals has led me to push myself just as hard with them cheering me on the whole way. This is more than just a scholarship – it's a community of friends who can give me the support I need to succeed in whatever field I want."