Recently, eleven Stamps Scholars representing schools across the country attended the 2014 US Naval Academy Leadership Conference. This year's theme was: "Followership: The Evolution of a Leader." The conference provided a different take on what it means to be an effective leader–you must also be a good follower.
The conference also proved to be a wonderful opportunity for these scholars to meet the new class of Stamps Scholars at the Academy and learn about the day-to-day routine at USNA.
Featured below are the photographs and testimonials from this rewarding and memorable experience.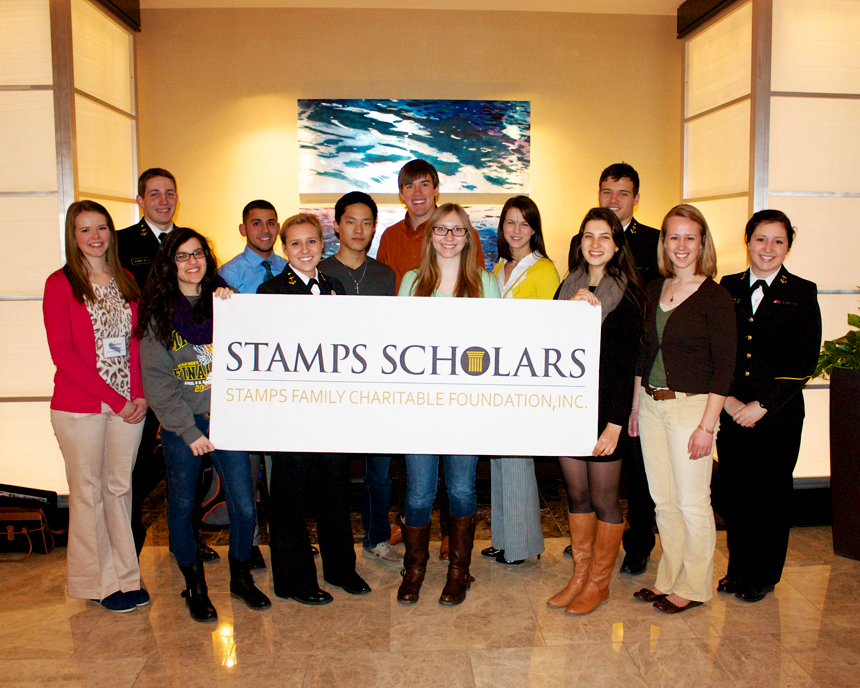 The USNA leadership conference was definitely an unforgettable and rewarding experience. I was struck by the beauty of the campus, the tradition and history of the school, and the respect, intelligence, and character displayed by the Midshipmen and delegates from other schools. The conference theme was one I feel most people don't think of when they talk about leadership.. the art of being a follower. That, in order to be an effective leader, you must also be an attentive and exemplary follower. The speakers were interesting and extremely knowledgeable, and the breakout sessions were full of thought-provoking discussions between brilliant young minds from around the country who each brought their own perspective and experiences to the table.
The highlight of the week was, without a doubt, the dinner in downtown Annapolis where Navy SEAL and astronaut, Chris Cassidy, spoke to us about his time in the military and on the international space station. He had the room in the palm of his hand with his stories of spacewalks and life in zero gravity. He took a unique approach to the themes of leadership and followership with his descriptions of the challenges he faced living high above earth for six months with two Russians and a language barrier, and the cooperation and teamwork required to make the trip a success. It was fascinating to hear a first-hand account of space travel–something most of us can only dream of.
I feel fortunate to have experienced this event with such a great representation of fellow Stamps Scholars. In just several days, friendships were formed and many laughs had. With few opportunities to meet and connect with Scholars from other schools, I greatly enjoyed the chance to exchange ideas and stories about the structure and goals of the Stamps programs at our respective schools. It was exciting to meet the new Stamps Scholars from the Naval Academy and easy to see that they were very intelligent and deserving of the scholarship. I definitely appreciated their passionate and honest responses when answering my stream of questions about the day-to-day life and academics at the Academy; it was clear they were excited to share their experiences with us.
~ Rebecca Cunningham/University of Michigan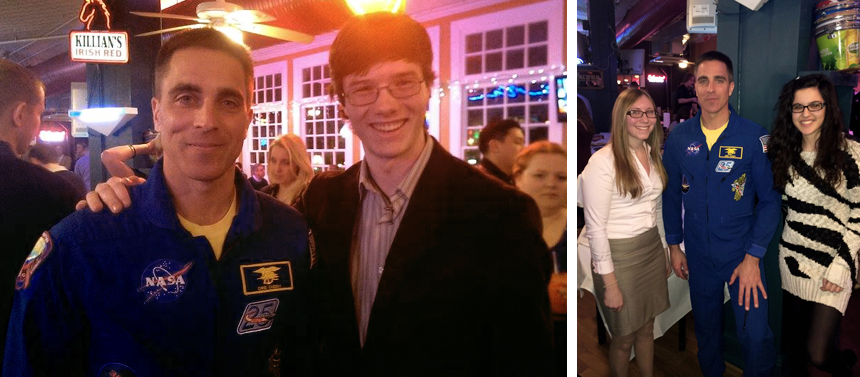 I had so much fun! The conference was an absolute blast. It really stood out in that it brought lessons from military leadership and made them applicable to our own methods of service. The speakers outlined, for me, a profound humility for leaders as followers that I can immediately apply to my own life's leadership roles. GT Solar Racing will benefit greatly from my attendance of USNALC14.
~ Nick Selby/Georgia Institute of Technology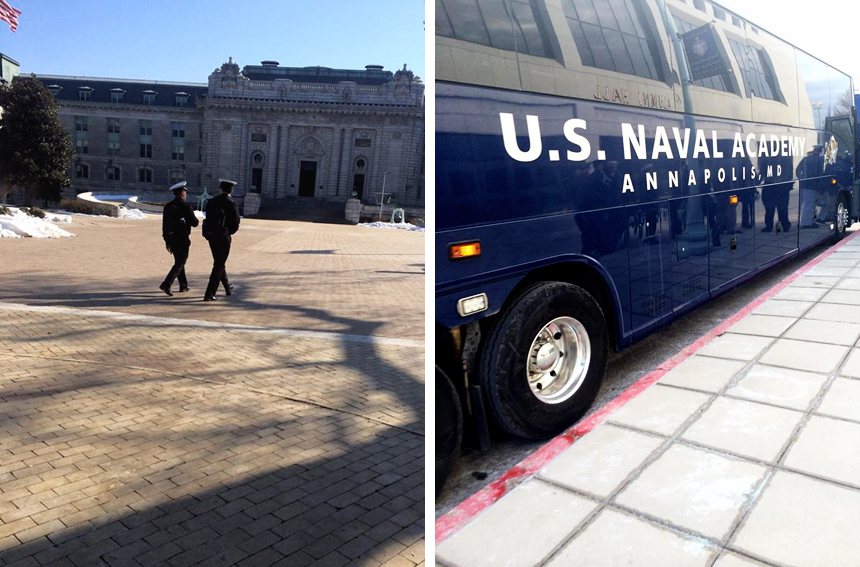 As the Naval Academy's new Stamps Scholars, we were excited to meet and interact with our counterparts from across the country for the first time and join the Stamps family. We enjoyed showing the Naval Academy's traditions and debating leadership styles and effectiveness with both military and civilian perspectives. It was also nice to give others a taste of how the "leadership laboratory" at USNA works.
~ Richard Kuzma/United States Naval Academy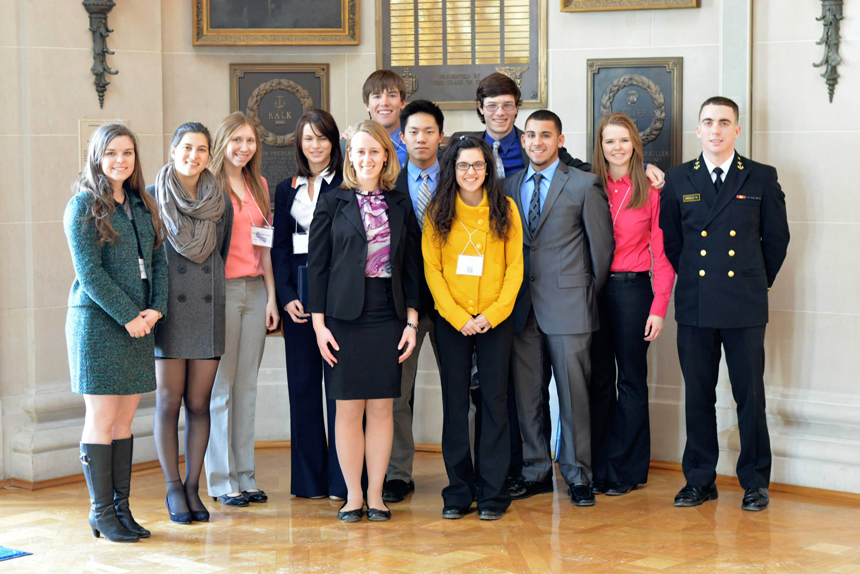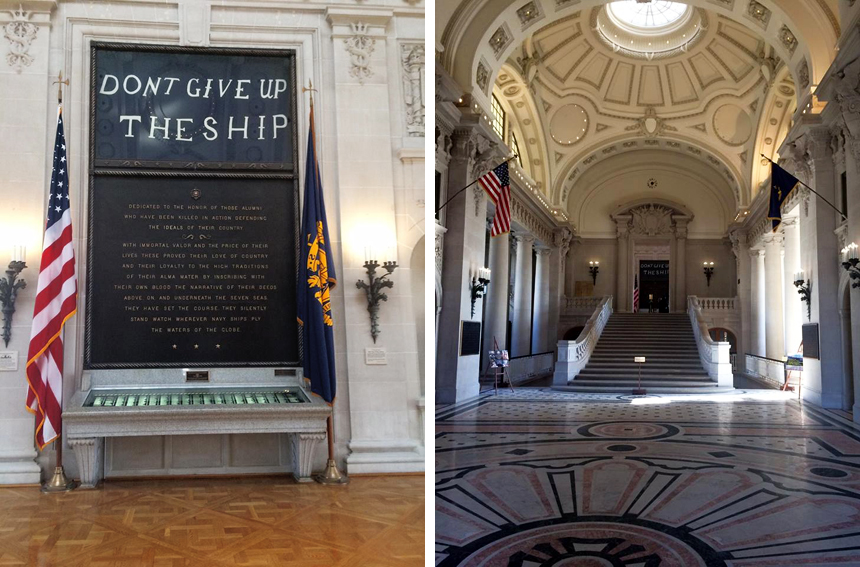 The USNA Leadership Conference was a life-altering experience that allowed me to express my thoughts and learn from others. What a privilege it was to work with so many brilliant like-minded individuals and understand what it takes to become a future leader/follower.
~ Vincent Silvanio/Barry University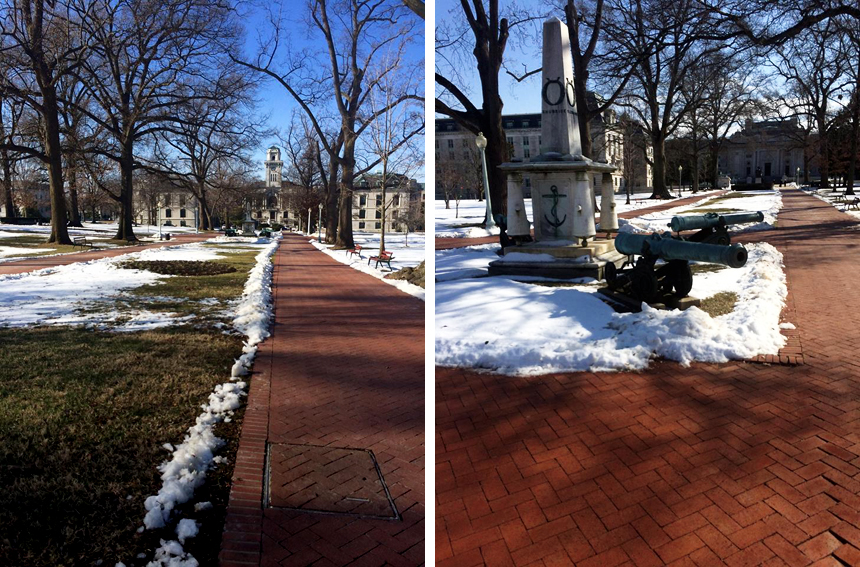 Attending LC14 was a rare and exciting opportunity. The theme this year was "Followership: The Evolution of a Leader," and it was a very unique approach to leadership. I've held plenty of leadership positions, but have never approached them from the perspective of a follower. The conference really opened up my mind to new leadership styles and possibilities. I am now much more mindful of my followers and understand that in order to become a great leader, you must first learn to follow.

Apart from the conference, being able to tour the Navy yard and learning more about what the everyday life of a Midshipman is like was a very rewarding and humbling experience. Their campus has so much history and tradition it was impossible to not be impressed by it. Seeing the rules all the students must abide by also made me appreciate what I have here at Michigan. The LC14 staff and volunteers, especially our school escort, did a wonderful job accommodating us and making us feel welcome.
One of the most rewarding aspects from the conference was the people I met and the friendships I made. Getting to meet all the other attendees, military and civilian, was a real treat. I was also super excited to get to meet the other Stamps Scholars, and hanging out with them was a lot of fun! All of them are smart, special, talented individuals who will definitely go on to do amazing things in life.
~Houraa Daher/University of Michigan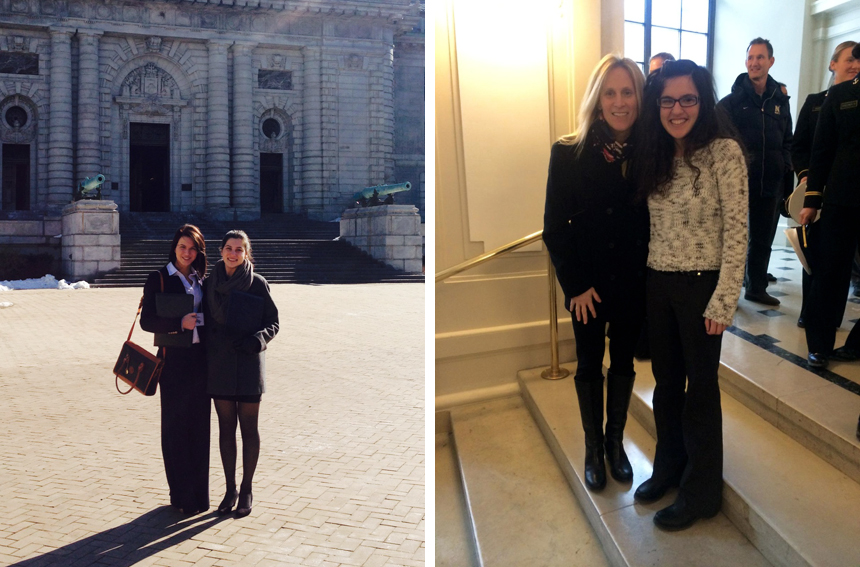 I feel so incredibly privileged to have been provided the opportunity to be surrounded by and to learn from such exceptional, inspirational leaders.
~ Dafna Bearson/UC Berkeley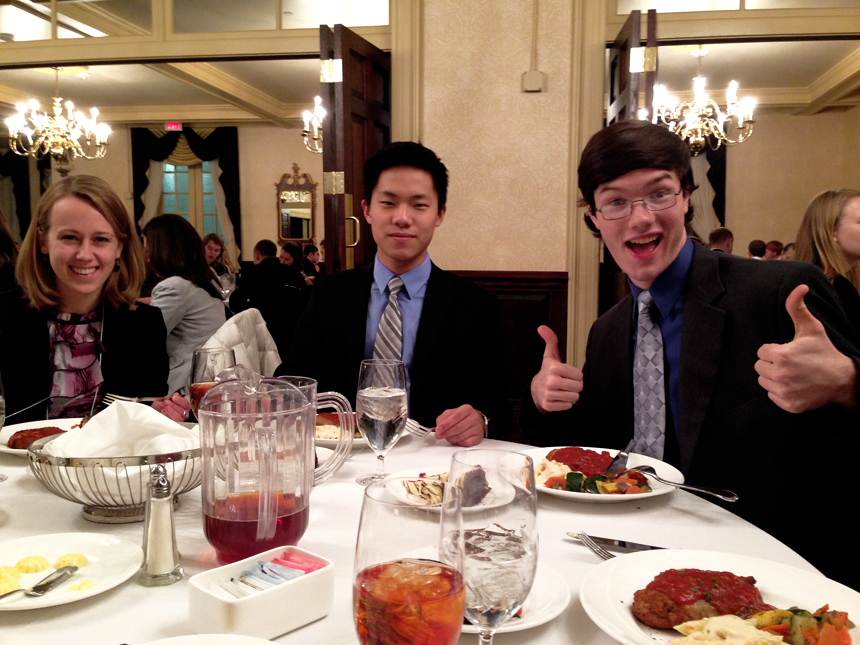 Thank you so much for selecting me to represent the Stamps Family Foundation at the USNA Leadership Conference; I had such a good time!  I really enjoyed meeting my fellow Stamps Scholars, learning more about the Naval Academy, and interacting with a variety of interesting military and civilian speakers.  The conference greatly exceeded my expectations (and I was certainly looking forward to it) and was such a cool experience.  If there happened to be an opportunity to go back again next year, I would love to take advantage of it!
~ Jenee Christensen/Purdue University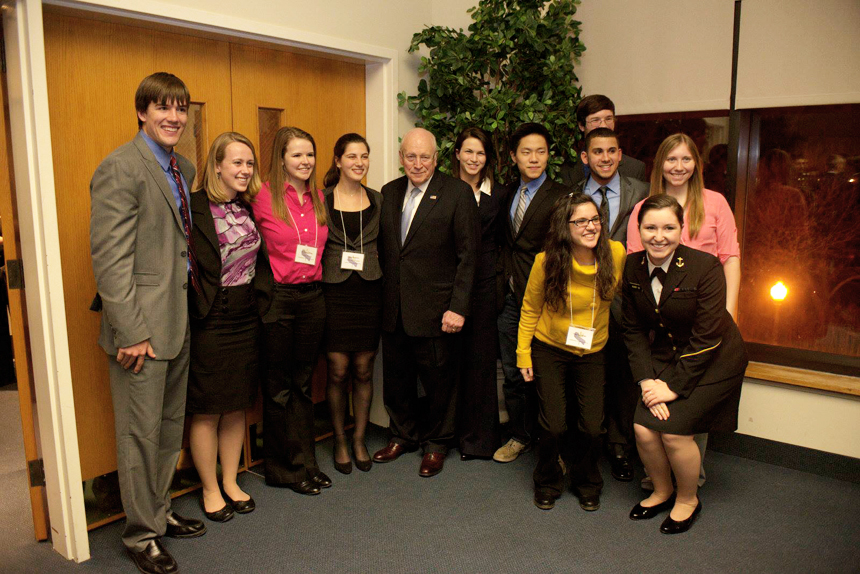 The USNA conference was amazing and a wonderful opportunity. I think it was an invaluable experience to see how civilian and military sectors intersect as well as differ. They had very insightful speakers as well as concrete suggestions for working on leadership and followership abilities. Not to mention meeting all the other Stamps scholars was terrific! I made friends there, both Stamps and others, that I hope to keep for a long time.
~ Kirstie Hostetter/University of Georgia