Recently, the University of Miami Stamps Leadership Scholars had the unique opportunity to go on a Shark Tagging trip. Spending the day on a boat with marine biologists, the scholars were able  to participate in shark research with the RJ Dunlap Marine Conservation Program.
Featured below are the photos provided by Frank Gibson and thoughts provided by the scholars that went on the trip.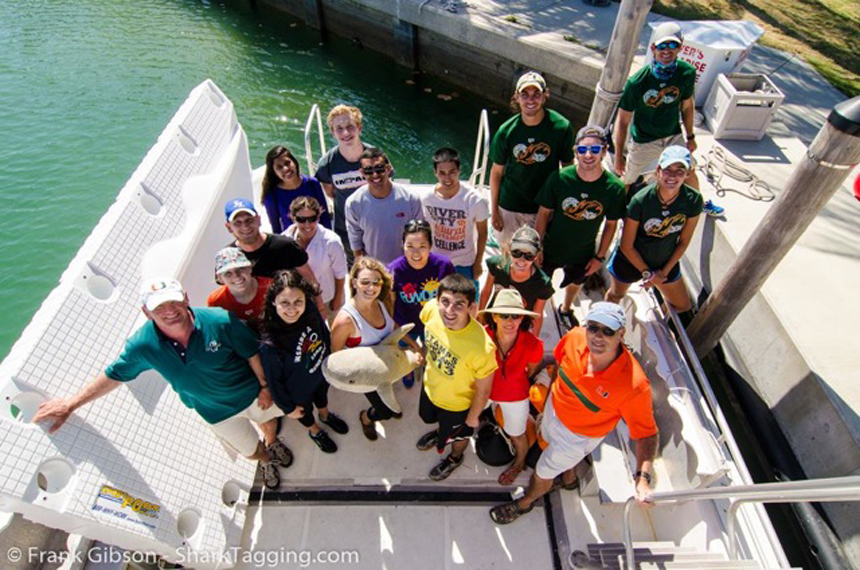 "Only as a Stamps Scholar would I have opportunities as unique and enriching as the shark tagging trip. It was such a pleasure to spend the day with such wonderful people, learning about a facet of biology and conservation I never would have otherwise explored in a fun and unique way.
The Stamps Scholarship has given me what every student dreams of- a blank canvas on which to paint my future, where no colors are off limits, and every brushstroke is entirely guided by my passions and interests. Never before, and never again, will I have such a free hand to design my education and explore my surroundings; this is a once in a lifetime experience, one for which I will always be grateful."
~Sophia Liu/University of Miami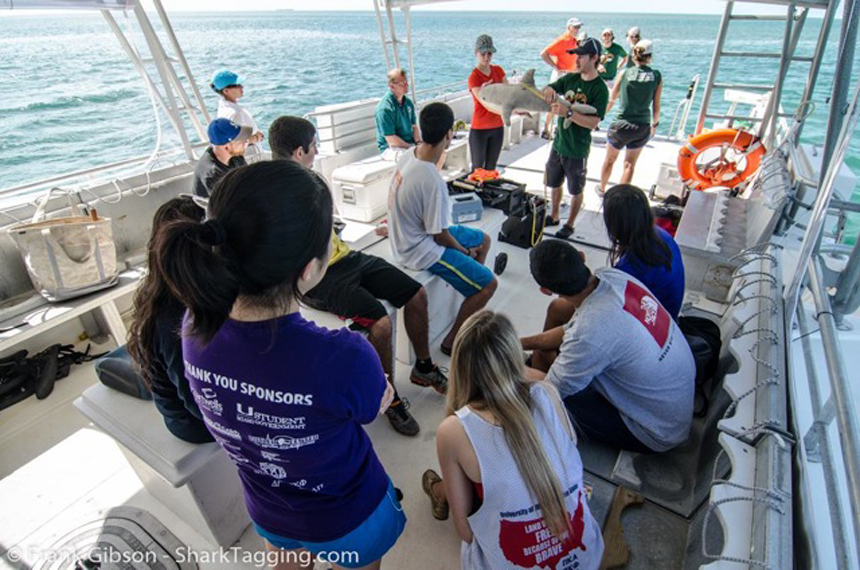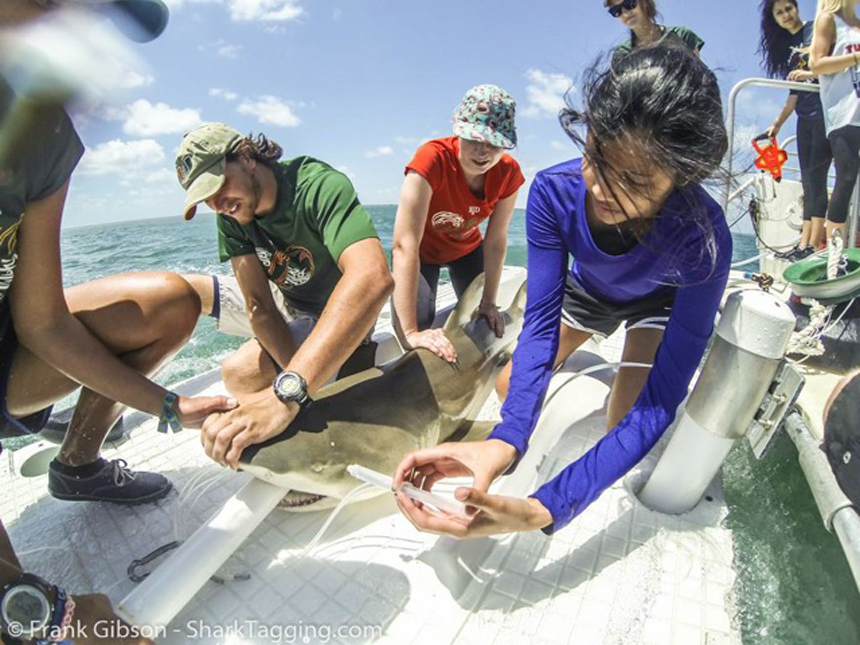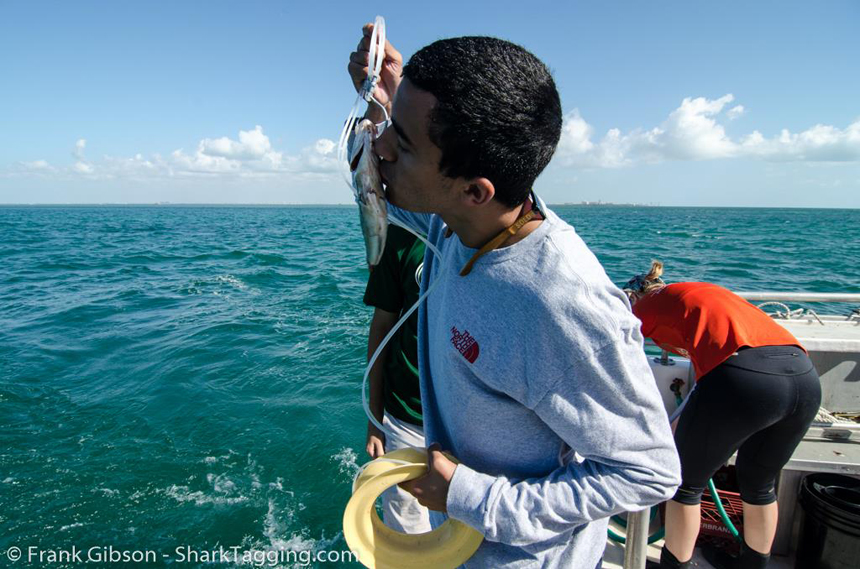 "It was both a relaxing and an exciting day. I had the chance to experience a field of study which I would have never otherwise witnessed, and I was able to really enjoy myself while doing it. This was an experience I will always remember."
"The Stamps Scholarship has given me the opportunity to take control of my education and find my true passions. Without the help of the Stamps Family Charitable Foundation and the University of Miami, I don't think my life would have ever turned in the direction it did. I am so fortunate to have received and to have had the chance to enjoy such an honor. I look forward to the opportunities and experiences that lie ahead of me."
~Brandon Butera/University of Miami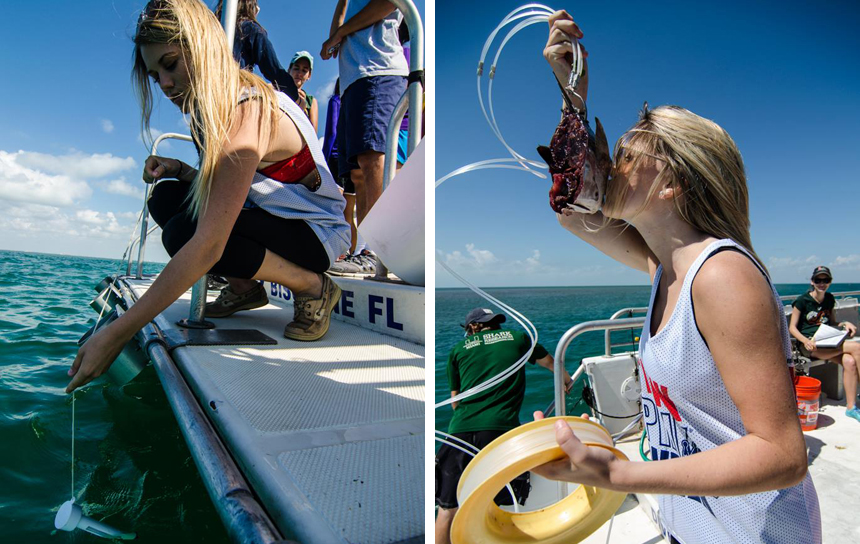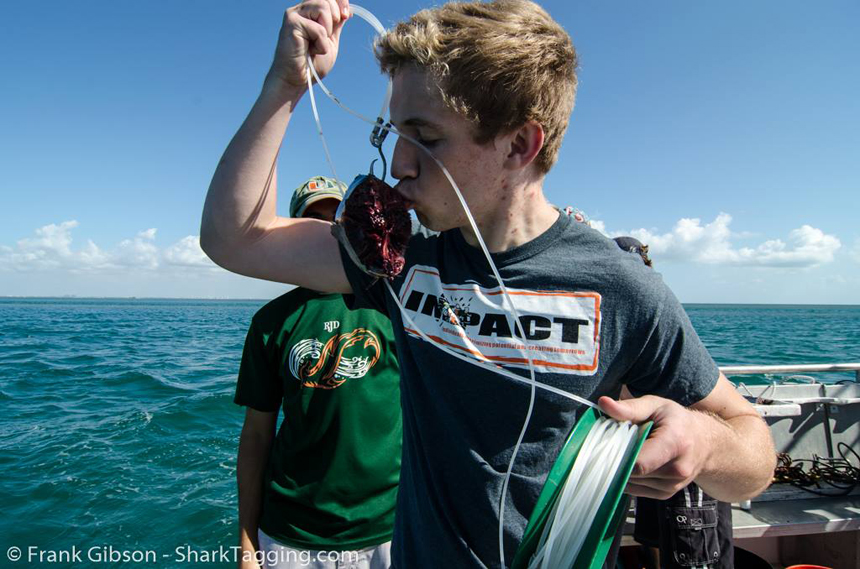 "Being a Stamps Scholar has been so enriching because I have had the privilege of being exposed to so many different fields of study and so many fascinating extracurricular experiences. Since I am not a marine biology major, it was great to be able to not only learn about some of marine research being done at the University of Miami firsthand, but also to take part in it. Not many people can say they got to catch and do research on a shark during their freshman year of college, but the Stamps Foundation has allowed me to do just that and so much more."
~Joshua Myers/University of Miami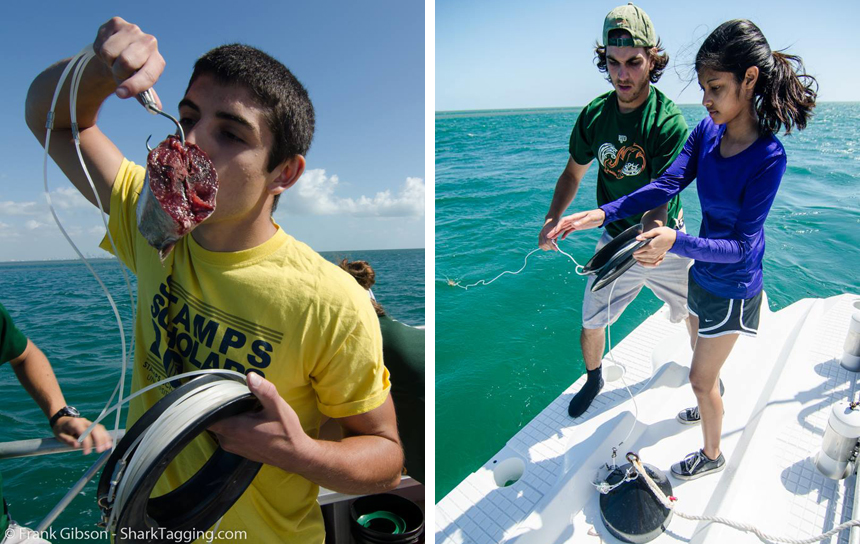 "Lot's of sun, fun, food, and friends. The only thing not cooperating were the sharks.
Being a Stamps Scholar is the college experience, but more so. Academic freedom, leadership opportunities, extracurricular activities–they're all there thanks to the Stamps Foundation, and in such abundance that it's difficult trying to decide how to spend your time."
~Aaron Kruger/University of Miami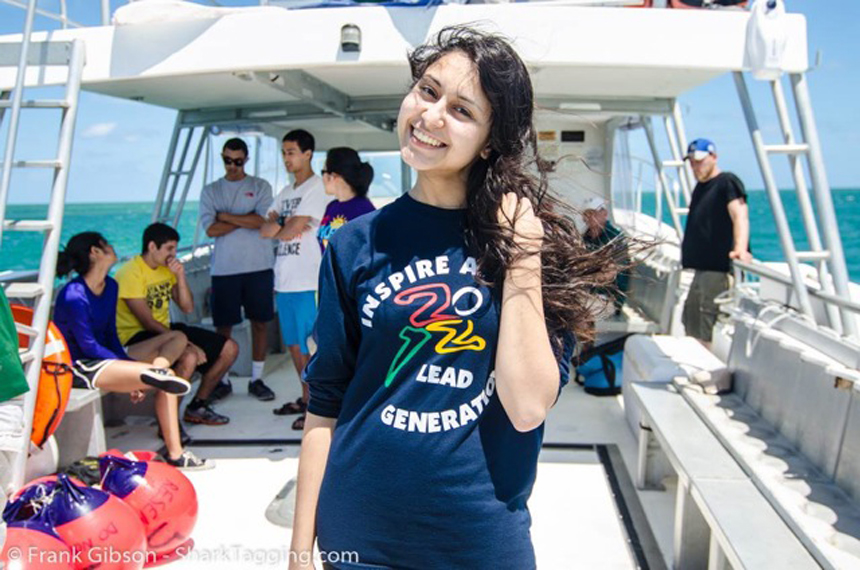 "Shark tagging with our UM Stamps Scholars group was a once in a lifetime experience for me – something I otherwise would have never had the chance to do. It allowed me to directly take part in marine biology research that will have a positive future impact on our planet, which is what I strive for.
The Stamps Scholarship has allowed me to do what I couldn't have done anywhere else – pursue both my passions of business and biology. The opportunities with which the Stamps Scholarship has privileged me allows me to explore both fields by doing research and participating in internships in the intersection of the business and life sciences fields, so that hopefully I may one day use my biological background to play a role in making executive decisions about biotechnological or biomedical venture capital."
~Riva Trivedi