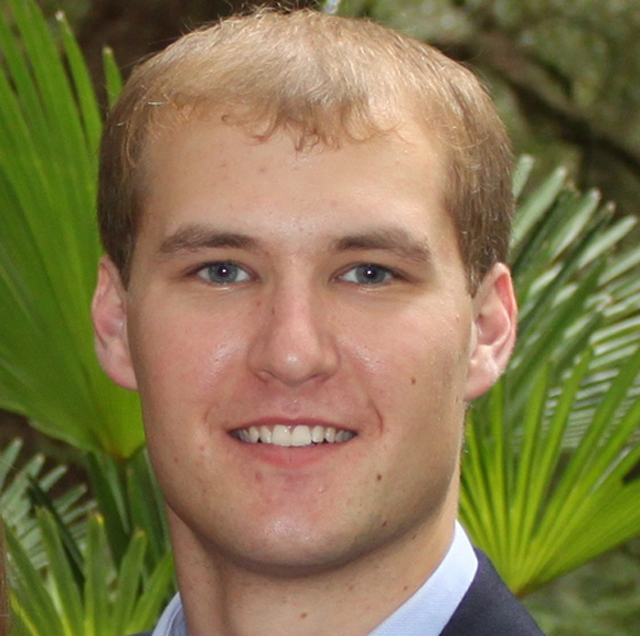 Innovating at the Interface of Surgery and Engineering.
The Stamps Leadership Scholarship not only enabled Joe Mets' undergraduate success, but propelled him on to medical school.
Mets graduated from South Aiken High School in Aiken, South Carolina and began his degree in Biomedical Engineering at the Georgia Institute of Technology in 2006. While at Georgia Tech, Mets participated in an Outward bound Trip to Colorado, which he believes was a great opportunity to get to know the other Stamps Scholars. For Mets, the strong lifelong connections with other Stamps Scholars that began during that trip are some of the greatest and ongoing benefits he received from the Scholarship.
Additionally, Mets studied abroad in Italy with a program focused on Italian cinema. "My primary interest was in engineering, so I wouldn't have studied film in Italy without the encouragement and support of the Stamps Leadership Scholarship," said Mets. "In hindsight, though, the cultural experiences and new perspectives from Italy were just as valuable to my subsequent success as computer design or my thermodynamics classes."
Mets also used his scholarship-related enrichment funds to do a full-time summer research internship.  His work incorporated computer programming, robotics, and tissue engineering  towards the goal of improving islet transplantation, an experimental treatment for juvenile diabetes.
"My research mentor was able to dedicate more expensive laboratory resources to my project because of my Stamps support. Without it, I would have helped as an assistant on someone else's project.  However, I was fortunate to have the opportunity to run my own project, learn by doing, and make a difference in the lab," said Mets. "My work that summer also led to two publications in peer-reviewed bioscience journals, which have been a huge boost going forward."
After graduating from Georgia Tech in 2010, Mets went on to earn an MD at Harvard Medical School through the New Pathways Curriculum. In addition to completing the medical curriculum, he carried out research in pediatric cardiology and cardiothoracic surgery. He also volunteered for a local children's after-school program. He is currently a General Surgery Resident at the Brigham and Women's Hospital in Boston, Massachusetts.
According to Mets, "Caring for patients is the hardest and most meaningful calling I can imagine. We are living in an exciting time in medicine because of the incredible gains made by researchers before us and the impressive array of tools we have to do even better in the future.  Still, our treatments are far from perfect and medicine is becoming more complicated every day. I think we will always need doctors who are able to develop the latest and greatest treatments, but also treat each patient and family with individualized care and respect."
"Without the Stamps Leadership Scholarship, I would never have gone to medical school. The scholarship's financial support was huge, but even more important were the experiences and fellow students that strengthened my educational foundation and broadened my world view.  When applying to medical school and residency, it became clear that my Stamps support had opened many doors," said Mets.