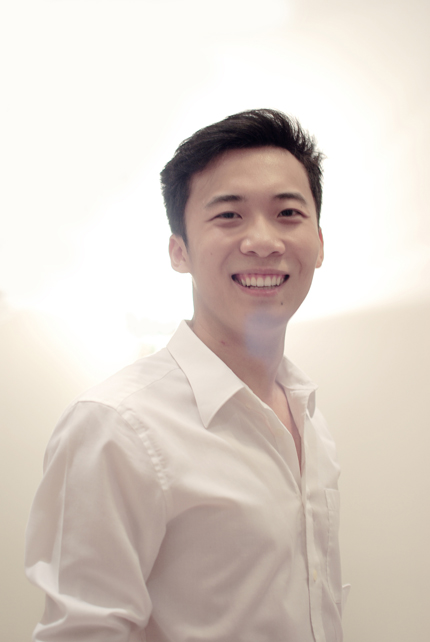 Forging International Connections for Learners of all Ages.
For Stamps Leadership Scholar David Wu, international travel is, as he calls it, just part of the job. As the Principal for Sky So Blue International, Wu helps build relationships between schools and municipal governments around the world to establish study abroad and work abroad programs for both K-12 and higher education institutions.
In 2006, Wu graduated from Duluth High School in Duluth, Georgia and began studying at the Georgia Institute of Technology. Starting in 2007, Wu was able to spend multiple semesters abroad through the support of his Scholarship-related enrichment fund. He spent the summer after his freshman in Japan, Taiwan, Hong Kong, and Southern China through Georgia Tech's East Asia program.
"It really did change my life because when you're a college student and you have to think about finances, you cut back on activities and study abroad," said Wu.
The summer after his sophomore year, Wu went on Georgia Tech's Beijing-Singapore program followed by a fall program in Hong Kong. In 2009, he traveled to China as part of the relief effort following the 2008 Sichuan Earthquake. In China, he taught English to displaced children and it was on this trip that he met his current business partner. Wu would not have been able to take advantage of these opportunities if it weren't for the Stamps Leadership Scholarship.
Wu also credits the Scholarship for the strong bonds he made with others in the first class of Stamps Leadership Scholars at Georgia Tech.
According to Wu, "The Stamps Leadership Scholarship, especially the support of my fellow students, further validates and reassures me. It's a bit of encouragement to reach further."
In 2009, Wu received his undergraduate degree in Industrial and Systems Engineering and continued to complete a Masters in Economics from Georgia Tech in 2011. Upon graduation, Wu worked at PowerPlan in Atlanta followed by a two-year stint at AT&T as a Senior Consultant in Operations. Wu is currently working in the global education space and frequently travels between China and the US.
Both in his professional and personal life, Wu strives to live by the mantra that "One must be a man of his word and resolute in his work."