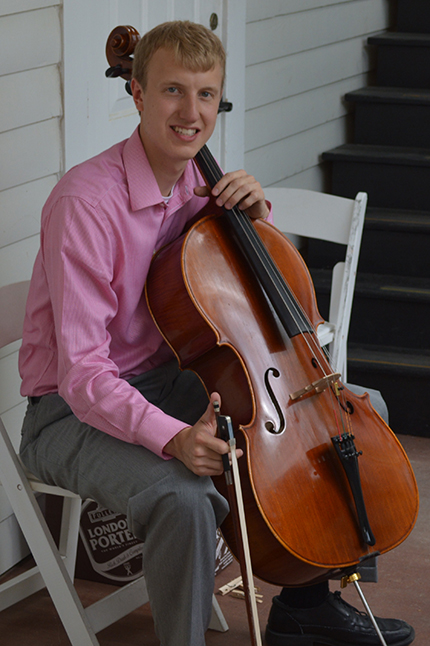 Walking the Thin Line Between Aerospace Engineering and Policy: A Tale of Black Magic.
While many people dream of designing the future of Space travel, one Stamps Leadership Scholar is studying at MIT to do just that, making full use of his experiences with Rolls Royce and NASA.
Parker Vascik earned his B.S. in Aerospace Engineering from Georgia Tech in 2014. He is a current graduate student with the Systems Engineering Advancement Research Initiative (SEAri) at the Massachusetts Institute of Technology where he works on design, visualization, and tradespace exploration problems at the forefront of the aerospace industry. Parker expects to graduate in 2017 with master's degrees in both Aerospace Engineering and Technology Policy. Following graduation he intends to pursue a career either in next generation jet engine research and development or national research policy. That is, of course, if his professors are unable to persuade him to earn his PhD.
Parker became a Stamps Leadership Scholar in 2009 after graduating from the Roanoke Valley Governors School in Roanoke, Virginia. Vascik believes that "the Stamps scholarship enhanced the programs available to me at Georgia Tech and facilitated my academic and professional success."
Parker has research and industry experience with the Georgia Tech Aerospace Systems Design Laboratory, Ben T. Zinn Combustion Laboratory, Rolls-Royce North America, and NASA. He spent three semesters as a co-op student with Rolls-Royce in Indianapolis where he completed work in thermofluid systems, jet engine cycle analysis, and advanced concepts design. Parker's research with NASA included work on computational fluid dynamics (CFD) for turbulent combustion in hypersonic vehicles at Langley Research Center and program conception and design at their headquarters facility in Washington, DC.
While working on his undergraduate degree, Parker was involved with numerous organizations. Most important to him were contributions to the Georgia Tech musical community. Parker is a classically trained cellist and played with the campus orchestra, his own trio, and at weddings for friends and family. Parker picked up singing by joining the Glee Club his freshman year and was involved in the founding and growth of the Student Music Advisory Board. Vascik participated in a variety of study abroad programs, including Georgia Tech's program in Oxford; the Institute's satellite campus in Lorraine, France; and in India to do medical outreach. Vascik was able to not only fund these projects through his scholarship-related enrichment funds, but also through leveraging other support that almost tripled the original enrichment fund.
Despite all these opportunities, for Vascik, the highlight of the Stamps Leadership Scholarship was "being surrounded by an exceptional community of people who I worked with in school and will continue to work with as a professional to make a local and global difference. This scholarship and this community enables us to go out and do something greater with our talents and skills."