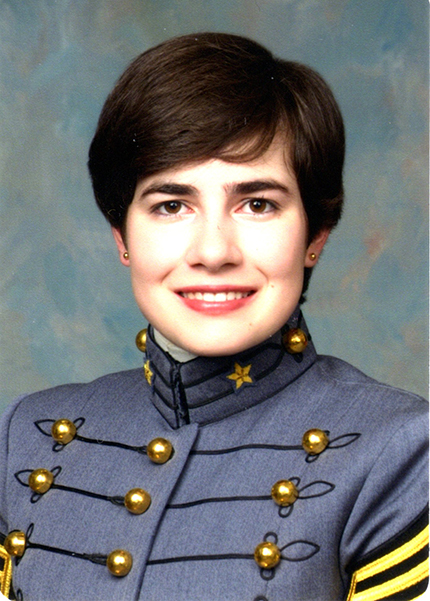 ATLANTA – February 29, 2016 – United States Military Academy Cadet and Stamps Scholar Lisa Jones has been awarded a Churchill Scholarship to continue her studies at England's University of Cambridge, Churchill College. Created in 1963 in honor of former British Prime Minister Winston Churchill, the Scholarship is awarded each year to 14 American students to fulfill his vision of advancing science and technology on both sides of the Atlantic.
Jones, a graduating West Point cadet from Chandler, Arizona plans to seek a Master of Applied Science in Technology with an emphasis in Pure Mathematics.  Jones is interested in quantum computing, a theoretical computation system that uses the principles of quantum mechanics and which would pose cyber security challenges if realized.
Jones is the first Stamps Scholar to be awarded a Churchill Scholarship and joins other Stamps Scholars who have previously received nationally prestigious academic awards including the Fulbright, Gates, Goldwater, Marshall, Rhodes, and Schwarzman Scholarships.
###
About Stamps Scholars and the Stamps Family Charitable Foundation
In 2006 Penny and Roe Stamps created merit scholarship programs for undergraduates at their alma maters – The University of Michigan and Georgia Tech.  Since then, the Stamps Scholars community has grown into a nationwide network of colleges and universities.  The Stamps Foundation awards multi-year scholarships to driven and talented student leaders to help them achieve their education and life goals.
Learn more at StampsFoundation.org.
Contact: James E. Lee (james@stampsfoundation.org)