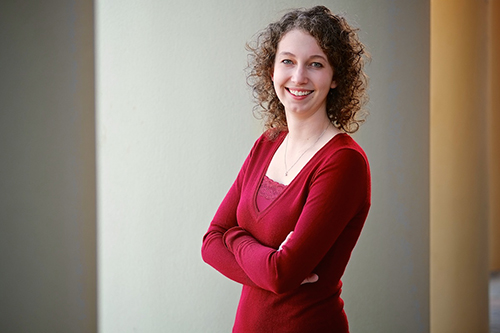 ATLANTA, GEORGIA – April 20, 2016 – Wake Forest Stamps Scholar Sarah Rudasill has been awarded a Truman Scholarship to further her studies in graduate school, starting Fall 2017. Created in 1975 in honor of President Harry S. Truman, the scholarship is awarded to roughly 60 college juniors who demonstrate outstanding potential and plan to pursue a career in public service, fulfilling President Truman's vision to support education and political responsibility.
Rudasill is currently majoring in Economics and minoring in Chemistry and Health Policy and Administration at Wake Forest University. She plans to pursue a combined graduate degree in Public Health and Medicine, with the belief that the joint degree will prepare her to practice medicine for a period of time before shifting into federal health policy or hospital administration.
Rudasill is the first Stamps Scholar to be awarded a Truman Scholarship and joins other Stamps Scholars who have previously received nationally prestigious academic awards including the Fulbright, Gates Cambridge, Goldwater, Marshall, Rhodes, and Schwarzman Scholarships.
###
About Stamps Scholars and the Stamps Family Charitable Foundation
In 2006 Penny and Roe Stamps created merit scholarship programs for undergraduates at their alma maters – The University of Michigan and Georgia Tech. Since then, the Stamps Scholars community has grown into a nationwide network of colleges and universities with more than 1000 current and alumni Scholars. The Stamps Foundation awards multi-year scholarships to driven and talented student leaders to help them achieve their education and life goals.
Learn more at StampsFoundation.org.
Contact: Connelly Crowe (connelly@stampsfoundation.org)