May 4, 2016
By Hannah Steinkopf-Frank
This year, eleven universities are graduating their first classes of Stamps Scholars. These students are going on to graduate school programs, ­­­­­­­starting their careers across industries, and traveling the world. They are joining the 312 Stamps alumni that make up the network of 1,014 current and graduated scholars.
These schools are: College of William & Mary; Dartmouth College; Louisiana State University; United States Air Force Academy; United States Military Academy; United States Naval Academy; University of California, Berkeley; University of Maryland; University of Southern California; University of Texas at Austin; and the University of Wisconsin-Madison. They are part of the 41 universities around the country that have Stamps scholarship programs.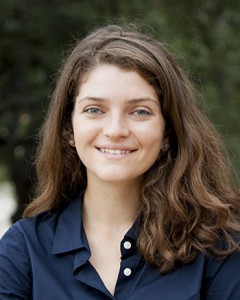 Emma Heitmann, who is majoring in hydrogeology and geography, was drawn to studying the earth sciences while at the University of Texas at Austin, where both her mother and grandmother attended. She used her enrichment funds to travel to Botswana to study climate change, to Ghana to study sustainable international development, and to China for research. On campus, she is the vice president of Students for Clean Water, which raises money for water sanitation projects. She also did a water quality analysis of a creek to see if the campus negatively or positively affected water quality. For her honors thesis, she is using fossil soil to study ancient climate change. "Having the ability to do cutting edge research has been one of the benefits of the Stamps Foundation," she said. After graduating, she plans to work and do research in the national parks.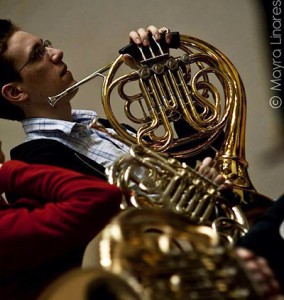 A music education major at the University of Wisconsin-Madison (UW), Kyle Pompei began playing piano when he was 6 years old, but ended up discovering his love of music through French horn. Pompei liked the challenge of learning a difficult, less popular instrument. His band directors and mother, who was a music teacher, inspired him to study education. One of the highlights of his college experience was playing in a contemporary chamber ensemble with his fellow Stamps Scholars. This spring, he will have completed the five-year music program in four years. At UW, he has often performed in at least eight musical ensembles at a time, including holding the first chair for French horn in the University's Symphony Orchestra. He is currently deciding between graduate schools to study musical performance.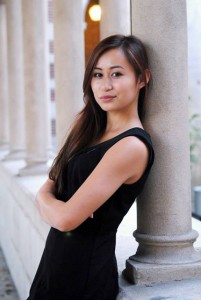 Hannah Nguyen, a senior sociology major at the University of Southern California (USC), is also passionate about education. At USC, Nguyen has worked as a tutor and has been heavily involved in EdMonth, a series of education-focused programing that she was the director of. Through EdMonth, she has planned over 30 events including a national conference of student leaders with the goal of empowering students to play a larger role in their education. "We really built a movement on campus for educational justice," she said. This past year, she worked as the director of the Academic Culture Assembly, the umbrella organization for all student organizations. She also started the University's first mental health awareness month as well as a resource fair to help students learn about the academic opportunities available to them. Her goal is to go to graduate school in the Bay Area and eventually teach elementary or high school social studies. She is also interested in a leadership position that would allow her to have a positive impact on education policy.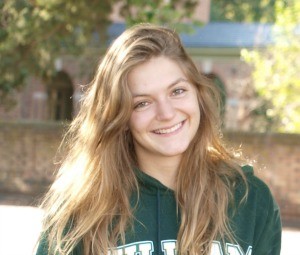 Haley Bauser was drawn to study physics at the College of William and Mary because of its dual focus on liberal arts and research. For three years, Bauser has worked in a quantum optics lab and is currently studying light entanglement through a Rubidium cell. For her physics research, she was awarded the Frank Hohl Memorial award. This past year, Bauser and a group of friends started Women in Math and Science Initiative, a group through which they go to middle schools to inspire students to get involved in the sciences. She was also president of the College's rugby team, where she plays flanker. "With rugby, it was really cool going into the team and knowing I clicked with a group of people outside of the academic world," she said. In addition to her scientific pursuits, she is also passionate about music, and she sings and plays guitar, piano, and mandolin. She often performs around campus. She is currently decided between physics PhD programs and eventually wants to become a professor.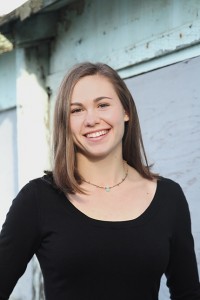 Lucia Pohlman plans to use her education in environmental studies at Dartmouth College to work in urban farming initiatives. Pohlman was recruited to play volleyball at Dartmouth and received a Stamps Scholarship to do research in using local food in institutional settings. She was able to help implement a community-supported agriculture (CSA) program through the College's meal plan. "When individuals have a grounded sense of place connected to food, they can better appreciate what they are eating and also understand the impacts their food choices have on the environment and the people who grow their food," she said. Since graduating, Pohlman has started working for a nonprofit to launch the San Francisco Greenhouse Project to revitalize urban farming in the city.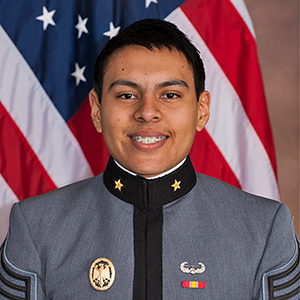 Alex Parra studies chemical engineering at the United States Military Academy. His grandfather, who served in the Army, had a large influence on his decision to be a military officer. As an undergraduate, Parra has done research mostly focusing on chemical detectors, including research on the Mars rover. He worked at the Lawrence Livermore National Laboratory, the Los Alamos National Lab, and the Massachusetts Institute of Technology. During his sophomore year, he was awarded the Stamps Scholarship to travel to Israel with an international relations group. He had the chance to learn about the Palestinian-Israeli conflict and even meet Israel's president. "There's a lot more to the world than chemical engineering and science. I think it's important to become multi-dimensional," he said. He was recently awarded the new Schwarzman Scholarship to travel to China to get his master's in public policy and research differences in Chinese and American high schools. He said, "I owe it not only to my future soldiers that I work with and to my future superiors who I'm working for, but also just to the people I'm trying to defend back home that I become as well-versed in multiple cultures as I can be." After completing his degree at Tsinghua University, he will serve as an engineer officer in the Army. His long-term goal is to work in academia, particularly developing high school science education.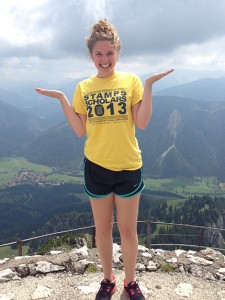 Louisiana State University (LSU) student Kathryn Carr is interested in mechanical engineering for its broad applications in the sciences. As one of the first two Stamps Scholars at LSU, Carr was drawn to attending college in Louisiana, the home state she left following Hurricane Katrina. As an undergraduate, she has been involved with community service through the organization Volunteer LSU. She also tutored English as a second language. Her most memorable college experience was getting to study abroad in Germany, where she had the chance to visit factories and learn about why the country is a leader in manufacturing. After graduating, she will work for Albemarle, a chemical company where she has previously served as a mechanical engineering intern. She eventually wants to go back to school to get her Master of Business Administration and work in a managerial role. "The Stamps Scholarship has made me stick out as a leader at LSU," she said. "Being one of the first Stamps Scholars, I've seen it from the beginning and how it's grown."