By Hannah Steinkopf-Frank
Along with covering tuition and living expenses, many Stamps Scholarships include an enrichment fund that students can use to expand their education outside of the classroom, be that through internships, study abroad, or research. Below, nine Stamps Scholars from universities around the country share how their summer plans are helping forward their professional and personal goals.
Muftiat Korede Ogunsanya (University of Maryland)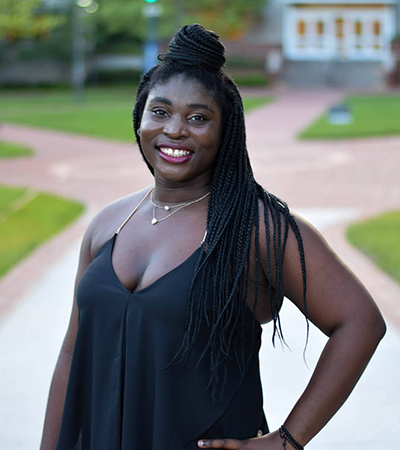 University of Maryland Stamps Scholar Muftiat Korede Ogunsanya is pursuing her dual passions for computer science and medicine as part of a Research Experience for Undergraduate (REU) program. The REU focuses on medical informatics and is a partnership between DePaul University and the University of Chicago. Ogunsanya is working in the radiology department at the University of Chicago's medical center and looking at how computers can aid in detection of specific lung diseases from CT scans. She says the research allows her to use computer science to advance the medical community. Her passion for science started in high school, and her career goal is to go on to medical school and become a physician. She said the Stamps Scholarship "provided me with the confidence to go out for different opportunities and experience new things.
Eli Barrish (University of Texas at Austin)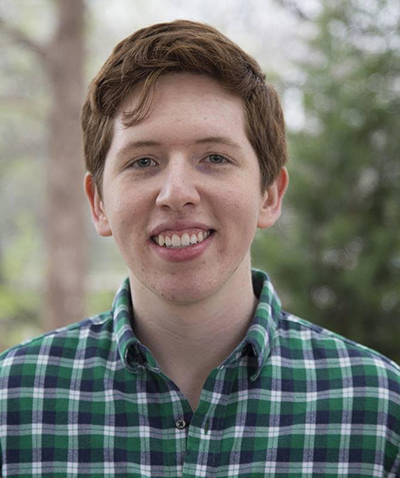 University of Texas at Austin junior Eli Barrish wanted to go to India to expand his education in philosophy and experience the field not only as an academic pursuit, but also as a way of life. Through the Tibetan Mind/Body Sciences program, Barrish is currently studying at Sarah College, an institute in the Himalayan foothills that was founded by the Dalai Lama for monks in training. He takes classes in meditation, mind/body sciences, and Tibetan culture. He has also had the chance to hike the Himalayan foothills, to meditate with Buddhist masters, and to meet the Dalai Lama. Next, he will travel south to Mundgod, India and stay at Drepung Loseling, a Tibetan monastery. He plans on becoming an academic or a lawyer and sees this trip as a way to immerse himself in a different culture and learn more about himself and others. "Going to India may not give me a revelation about my future, but it does allow me to take a step back and approach these decisions differently, to ponder them without performing pure cost-benefit analysis," he said. "This outlook will inform whatever I choose to practice, law or philosophy. It will also shape the life I live beyond my career."
Galina Belolipetski (Virginia Institute of Technology)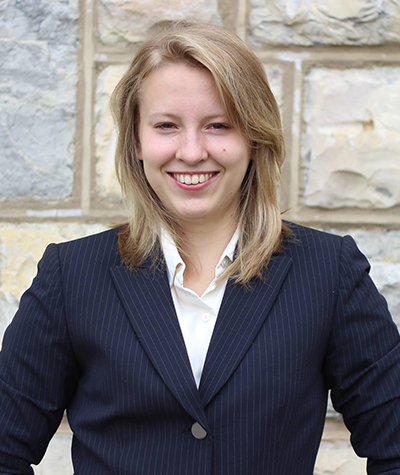 A junior at Virginia Tech, Galina Belolipetski, will spend her summer gaining experience in one of her academic interests, computer science. Belolipetski is an intern at Fidelity Investments in Chapel Hill, North Carolina. She is focusing on workplace investing and wants to create products that impact people, specifically applications for business clients. Her other passion is music, and she has a double major in music composition. She is interested in ways that she can combine technology and music, such as through electronic compositions. Last year with the support of the Stamps Foundation, she went to the Systems, Programming, Languages and Applications: Software for Humanity (SPLASH) conference where she assisted a graduate student by presenting a poster on the complexity of music. She is currently figuring out her professional goals, but she said having the chance to collaborate in the field is shaping her interest in becoming a professor and working with other students who also have interests in interdisciplinary sciences.  
Katie Portman (University of Notre Dame)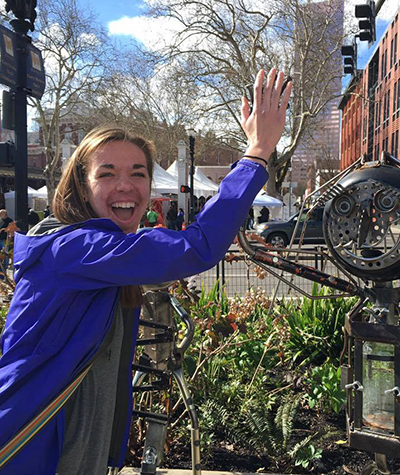 University of Notre Dame junior Katie Portman is passionate about understanding life on the edge of societies and filling in the gaps of the historical record. That's why Portman decided to spend the first part of her summer doing archaeological fieldwork on Inishark, an island off the West Coast of Ireland. The project has an emphasis on working with the community on the adjacent island of Inishbofin as Inishark holds a special place in local folklore, even though it was deserted for unknown reasons. She is working with a 7th to 12th century Christian medieval pilgrimage site and is exploring why the people came to the island, how they constructed the sites, why they left, and what they left behind. A double major in anthropology and applied math, she will spend the next part of the summer at Notre Dame studying the signs of stress on the upper limbs of a Byzantine skeletal collection from Jerusalem. She said this project is "another way to address holes in the written record, specifically about daily life." Her goal is to pursue a PhD in archeology, and she is drawn to the hands-on field because it combines a wide variety of disciplines and is "capable of effecting tangible change."
Andres Arbelaez (University of Maryland)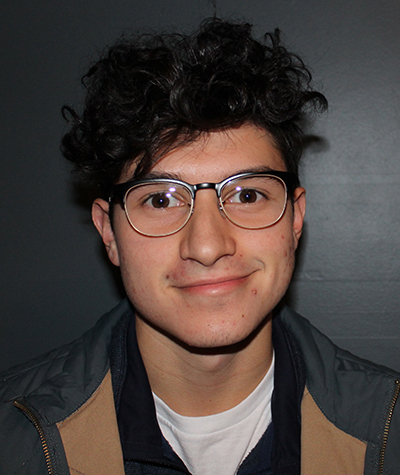 University of Maryland sophomore Andres Arbelaez became interested in computer science as a way to solve puzzles in ambitious ways by using the power of computing. Arbelaez is interning this summer at the Facebook University for Engineers, a program aimed at rising college sophomores from backgrounds underrepresented in computer science. He will take a class to learn Swift, a programming language used to create apps for the iPhone. In a small team, he will work with a mentor from Facebook to create his own app that can go on the App Store. The chance to create a product is what drew him to the internship. His goal is to work as a software engineer for an internet company. He is also interested in user interface and experience design, which is more art-oriented, but uses the foundations of computer science to create websites that are user-friendly.
Gillian Engelbrecht (Elizabethtown College)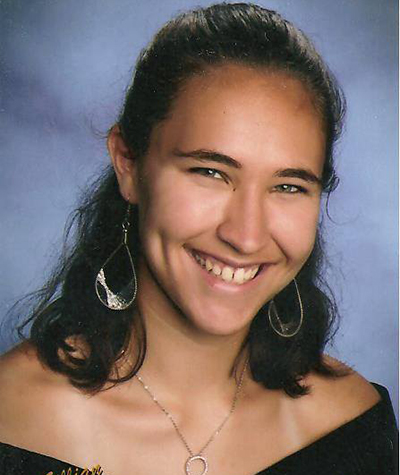 Elizabethtown College junior Gillian Englebrecht is spending her summer in the school's archive processing a new collection of research on the Amish from Dr. Donald Kraybill, one of the foremost authorities on the topic. Engelbrecht developed an interest in the Amish, who have a large presence in the local community, while taking a class from Dr. Kraybill. She wrote a paper on Amish schooling, which she presented at the College's Scholarship and Creative Arts Day. She has continued her research by writing the processing plan for Dr. Karybill's collection. Her goal is to write a finding aid to help future researchers, and she attended the conference Continuity and Change: 50 years of Amish Society to learn about what sorts of documents other researchers find valuable. Engelbrecht already used part of her Stamps Enrichment fund to study abroad in Aix-en-Provence, France this past spring. Her career plan is to become a middle or high school World History teacher because she wants to share her international travel experiences with other people.

Allison Beer (Miami University)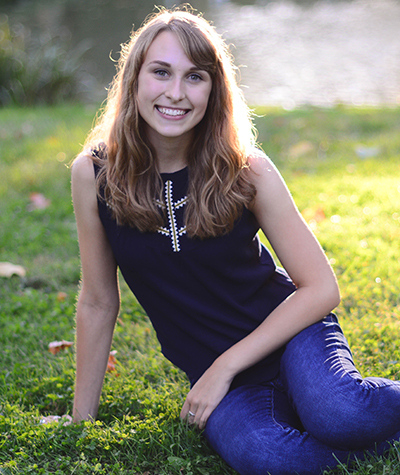 Miami University senior Allison Beer developed her interest in creative expression at a young age. But while Beer enjoys drawing, she wanted to create art that had a purpose, which led her to graphic design. This summer, she is interning at Go Media, a branding firm in Cleveland, Ohio. She is creating infographics and designing websites for clients as well as working on brand identities, logos, and color palettes. This internship allows her to present work to businesses and gain professional experience in a fast-paced environment. She was drawn to studying graphic design at Miami because of its small class sizes, which makes her more ambitious and comfortable trying new things. She also works with the University's Communications & Marketing Department and has been involved with Miami Advertising, an advertising club. She plays a variety of string and wind instruments and has co-hosted a weekly radio show on her campus radio station, WMSR, since her sophomore year and is a member of the New Music Committee. In addition to supporting her education, the Stamps Scholarship helped fund her study abroad trip to Paris, where she took classes in the history of French culture and art created by expatriates in France. Her goal is to work in branding in a Midwestern city. A dream job would be taking her passion for music and creating album art or designing websites for bands.  
Liam McLean (Oberlin College)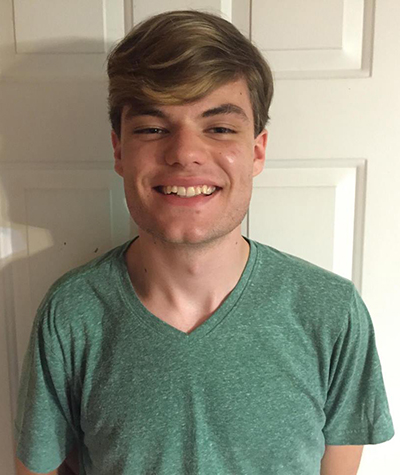 Oberlin College junior Liam McLean is combining his dual interests in anthropology and creative writing to travel to South America this summer through Florida Atlantic University's Ecuador Ethnographic Field School. McLean will live in Salango, a fishing village on the Pacific coast of Ecuador, and take classes while conducting independent research on the social, economic, and cultural life of the local community. This will lead to an in-depth research paper on a topic of his choice. He is interested in how ethnographic fieldwork can capture the voices of different communities in creative ways while also linking to more general aspects of the human experience. The trip "seemed like a really good way to delve into the actual practical side of anthropology," he said. He is also interested in growing his Spanish skills during the six-week long program. He has always enjoyed creative writing and at Oberlin, he has developed an interest in ethnography. He is also involved with Piscapo's Arm a comedy group, and the advocacy organization Students United for Reproductive Freedom. He is interested in using his degrees to gather and tell people's stories in ways directed towards social change.
Raven Luo (University of Notre Dame)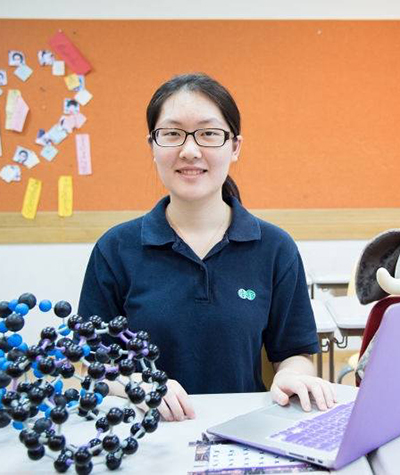 Incoming University of Notre Dame freshman Raven Luo is spending her summer creating videos to train students in spectroscopy equipment, which uses electromagnetic radiation to identify organic chemicals. Luo, who is from Shanghai, China, said her biology class at Shanghai World Foreign Language Middle School was influential in her decision to study the sciences. She enjoyed deconstructing the building blocks of life. Through an internship with the Shanghai Cancer Center, she learned the importance of spectroscopy in biological research and realized that most high school students did not understand how to use this chemical technique. For her summer project, she has visited universities to film experiments using spectroscopy. In addition, she is also helping organize her school's alumni forum to connect current and past students. She will end her summer with an Outward Bound trip to the Minnesota Boundary Waters with a group of Stamps Scholars. She is excited to get to know other Scholars while camping, hiking, rock climbing, and canoeing.