Encouraging Literacy through Technology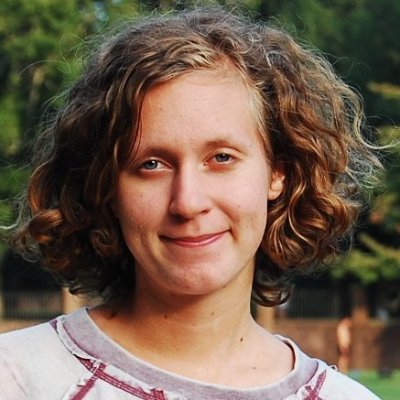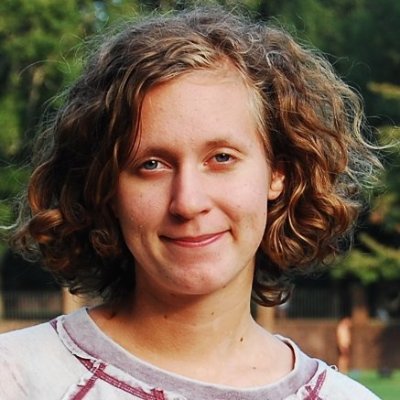 College of William & Mary Stamps Scholar Sora Edwards-Thro has studied five languages: French, Spanish, Haitian Creole, German, and English. She's also written five novels and now wants to spread her love of languages and literacy around the world.
Edwards-Thro was inspired by her grandfather, who also spoke five languages. While a student at York High School in Yorktown Virginia, she became interested in social linguistics when she began volunteering in Haiti and saw that French, the former colonial language, was often used in schools rather than the local language, Haitian Creole.
She came to William & Mary looking forward to forming strong relationships with professors. Also, the school's emphasis on international relations and public policy means that she is surrounded by like-minded peers to collaborate with on her work. She said her most memorable college experience so far was making a short film in 24 hours with friends on William and Mary's school traditions.
After her freshman year, she worked as an intern with Worldreader, an organization that delivers books on e-readers throughout Africa. She researched new devices for the organization to invest in. She has also worked for mEducation Alliance, a consortium of government aid agencies and other stakeholders around the world that promotes mobile technology for schools in the developing world.
Within her linguistics major, she has benefited from the experience of her mentor Dr. Charity Hudley, who studies attitudes towards African-American Vernacular English in educational settings. "People have a certain way of speaking that's stigmatized, and if you study that way of speaking, you realize how what they're saying is not ungrammatical," Edwards-Thro explained. "It has its own grammar to it."
As soon as her classes end, Edwards-Thro goes to Haiti, spending most of her summers and winters there. She is currently finishing a research project comparing students learning from books and students learning from laptops to see if the technology adds any value.
Fellow William & Mary Stamps Scholar Aidan Fielding worked on this research with Edwards-Thro. Her scholarship enrichment fund has supported the project, particularly in providing support for teachers at private schools to work longer hours to cover the materials. Her team also received funding from the University of California, Berkeley's Big Ideas student innovation competition as the runner-up out of 201 submissions.
She recently presented her work at the Comparative International Education Society conference and the International Society for Technology in Education conferences. Preliminary results have been promising, showing that students and teachers adapt quickly to new technology and make significant reading gains.
She is now interning with the literacy team at FHI 360, a development nonprofit, to support projects in Haiti and Ghana. For the Haiti project, her fluency in Haitian Creole and past experience building an app to write books for early readers allow her to review new textbooks. She has been able to directly apply her linguistics education to figure out the most effective strategies to teach reading in Ghana's 11 official school languages.
She will enter her junior year this fall and is excited about turning her Creole research into an honors thesis. She is interested in expanding her work beyond Haiti and went to Ethiopia this summer. After graduating, she wants to explore professional opportunities in the area of development.
"By not having to pay for college, I feel I have a lot more options," she said. "Not everyone could be taking an unpaid internship or traveling… There has been a lot of freedom to make choices."