By Hannah Steinkopf Frank
As the school year begins, Stamps Scholars are continuing their educations both in and outside of the classroom. In addition to their courses, many students are pursuing research, global education experiences, and leadership positions. From serving as class president to working on the cutting edge of robotics research to studying abroad in Thailand, these scholars highlight the diverse range of opportunities students are able to take advantage of thanks to the support of the Stamps Scholarship.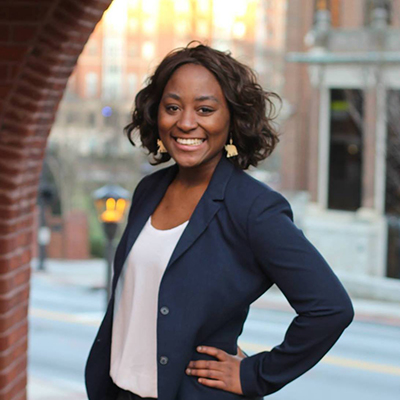 With a lifelong interest in leadership, Georgia Institute of Technology industrial engineering major Nagela Nukuna will serve as the student body president. Nukuna's goal is to enhance the whole Georgia Tech student, focusing on the comprehensive college experience and student mental health in particular. The college senior wants to develop policies that help students develop a more balanced work life that continues after graduation. This past summer, she was a procurement professional at IBM, working with the design and construction team to determine saving opportunities and suppliers who were the best fit for corporate design projects. She also spent a week at the Harvard Business School for a Summer Venture Management program to learn more about how to tackle case studies and apply them to real world issues. She is planning on pursuing a Master's in business or technology and public policy. She wants to work in emerging countries, improving supply chain processes and infrastructure to enable them to more efficiently use their resources.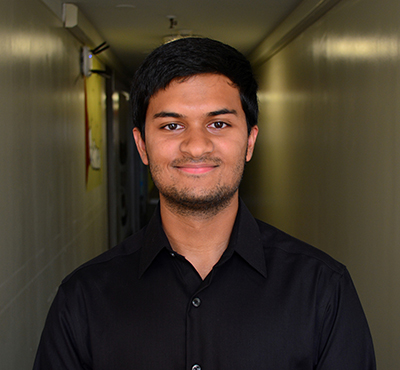 University of Illinois junior Anish Bhattacharya will be studying global food production and security as an intern in the Students Pushing Innovation (SPIN) Program at the National Center for Supercomputing Applications (NCSA). Working under Dr. Kaiyu Guan, Bhattacharya will be using NASA satellite data to study the environmental impact of global agricultural productivity. This work will be conducted on the platform of the Blue Waters supercomputer, the fastest supercomputer on a university campus. He is majoring in electrical engineering with a minor in computational science and engineering, passions he developed from a young age after attending a robotics camp. This summer, he interned at the Massachusetts Institute of Technology's Lincoln Laboratory, which focuses on long-term technology development as well as rapid system prototyping in the interest of national security. He said he wants to learn how to apply electrical engineering concepts such as remote sensing and signal processing to different and novel fields. He said his research this year will help him understand impactful problems that he otherwise would not have the opportunity to study.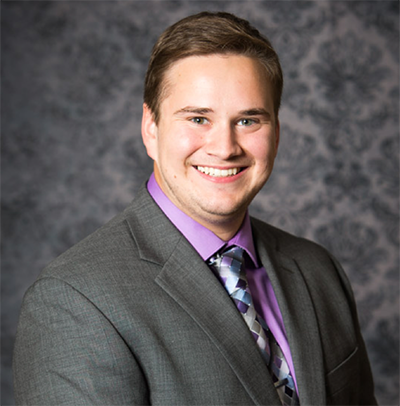 University of Wisconsin senior marketing major Brandon Caplin will be studying deception in negotiation. This research focuses on what factors can be implemented to increase the likelihood that someone will behave in a deceiving manner when given the chance in a monetary negotiation. Caplin is interested in neuromarketing, or the cross-section between psychology and marketing. Particularly, he is focused in the nonconscious buying mind. An example of this is how packaging could affect a person's buying decisions on a subconscious level. This fall, he will also continue his summer 2016 internship at KW2, a full service advertising agency that excels in the public sector and has done work with Wisconsin public entities. He works with the Account Team, which acts as the face of the company, interacting with clients throughout the project timeline. He also worked as an independent contractor for a company that runs a mobile app and is in the location-based messaging space. This year, he will serve as the vice president of programming on the American Marketing Association's University of Wisconsin Executive Board. He hopes this experience will help him develop the leadership skills needed to be an innovator in his future career, whether that's in research or the professional world.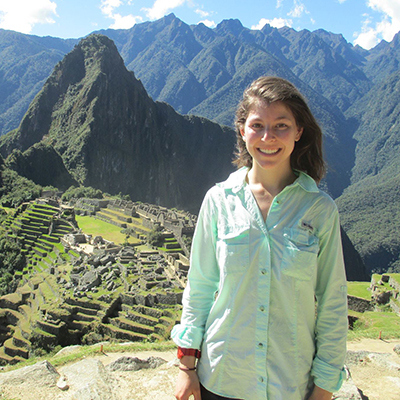 Georgia Institute of Technology senior Maya Goldman will use her Stamps enrichment fund to travel to Portland, Oregon for the American Society of Civil Engineers (ASCE) Conference. The ASCE is the organization that influenced her decision to major in civil engineering. Through it, she has gained upperclassmen mentors, grown her professional network, and taken on a leadership position as a committee member for planning the student regional conference. She hopes that attending this convention will further ignite her excitement to join the ranks of civil engineers, expand her connections within the industry, and broaden her understanding of the issues facing our society from the people who played an influential role in building it. This past summer, she went with fellow Stamps Scholars on an Academic Search for Knowledge (ASK) trip to California to explore, experience, and contemplate sustainability in order to understand and act upon responsibilities to present and future generations. She backpacked Hetch Hetchy Valley, where she was inspired to continue her path in water engineering, and visited the University of California, Berkeley and Apple to hear their perspective on corporate responsibility and investment in sustainable innovation. She then flew to Peru for a ten-day study abroad with the GREEN program to practice her Spanish language skills and interact with students from different universities across the country and around the world. The program combined academic rigor through a capstone project on water resources management with adventure activities. Inspired by her interest in conservation, particularly water management, she will pursue a Master's in environmental fluid mechanics and water resources.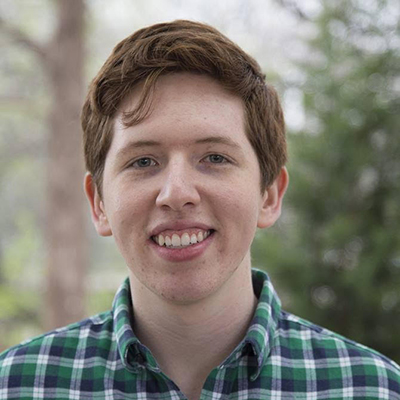 University of Texas at Austin junior Eli Barrish will be coaching debate to middle and high school students through the Austin Student Debate Association (ASDA), an organization he helped create with the nonprofit clinic at the university's law school. While working as a part-time debate coach, Barrish, a philosophy major, noticed how families struggled to keep up with the cost of the program. ASDA currently supports two local debate programs, and Barrish serves as one of the executive directors. His goal for this year is to solicit donations and build the organization's financial base. This past summer, he traveled to India through the Tibetan Mind/Body Sciences program to expand his education and experience philosophy as an academic pursuit as well as a way of life. After graduating he wants to go to law school.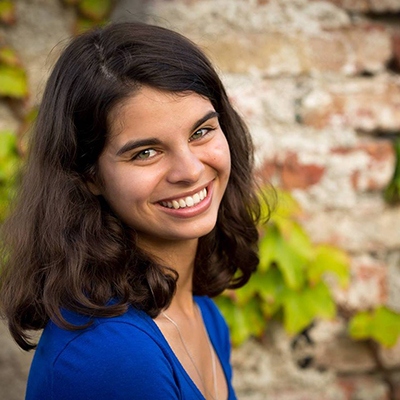 University of South Carolina sophomore Charissa Pichai plans to become more involved in the Cyber Security Club and Women in Computing, two activities that complement her computer science major. One highlight of working for Women in Computing is contacting prospective female computer science students to answer questions they have about the program and the university, given that female students are the minority in the major. She is also planning on competing in cybersecurity competitions and will continue taking classes for her Spanish minor. This past summer, she interned at Equinix Inc., a data center in Silicon Valley where she had the opportunity to experience the software development life cycle firsthand, from requirements gathering to development to testing. Her career goal is to develop a technical background and pair it with a business degree.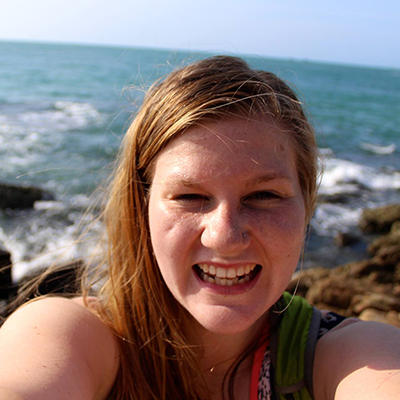 For her senior year, University of Washington economics major Jordyn Vandeleur has taken her education international, studying abroad at Thammasat University in Bangkok, Thailand. In addition to her coursework, Vandeleur hopes to spend time exploring the country and getting off the beaten track. She has so far traveled to the islands of Koh Samet and Koh Tao, trips that not only allowed her to experience the public transit boat, bus, taxi, and train, but also meet people from around the world along the way. After completing fall semester, she will take off her winter term and visit Laos, Cambodia, and Vietnam before ending her trip in Nepal. For Vandeleur, economics is a way to apply math to real life situations. Her interest in emerging countries influenced her decision to study abroad in Thailand, particular development in rural areas of the country. She wanted to see how developmental economics was taught and viewed in a different culture where much of the work is taking place. With the support of the Stamps Scholarship, she has already studied abroad in Italy with the University's Honors Program and in Ecuador with the Spanish Department. In addition, she completed an internship with the Grameen Foundation, a nonprofit organization focused on international development. After graduating, she plans to work internationally, possibly through the Peace Corps.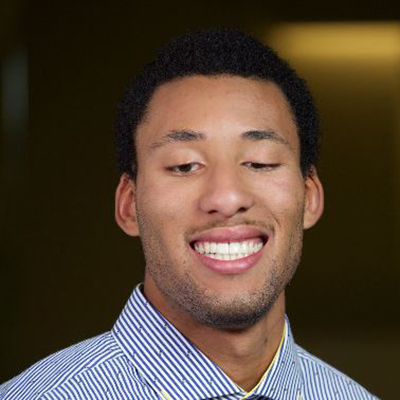 Georgia Institute of Technology industrial engineering major Alex Berry with be spending his senior year helping one of the largest pharmaceutical companies deliver life saving drugs quicker and cheaper. As part of his senior design project, he will co-lead a team of eight industrial engineers for the "Million Dollar Project" and will be revamping the company's project planning and management. This past summer, he worked at Intel Corporation as a supply chain intern. On weekends, he taught at a computer science summer camp for underrepresented minorities in the Phoenix, Arizona area. Berry, who also has minors in Chinese and engineering and business, said he has a knack for analyzing systems and has a strong interest in global supply chain management. The Stamps Scholarship provided him the chance to broaden his worldview by funding study abroad trips to the Czech Republic, Poland, Germany, China, and Singapore. He plans to go to graduate school and work with technology-based multinational companies, helping them engineer human values into their global supply chain. He eventually wants to teach as a Professor of Practice, a position that brings industry leaders into the classroom, at a technology-focused school like Georgia Tech.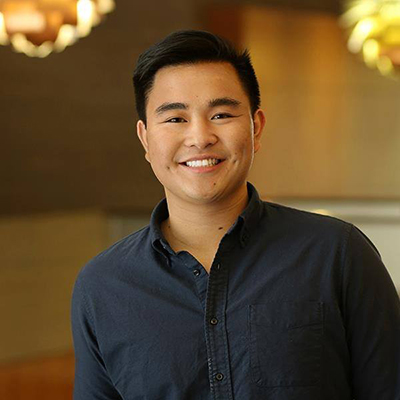 University of Southern California junior electrical/robots engineering major Eric Deng will be working in the university's Interaction Lab. The lab is pursuing a 30-day deployment study of robotic systems for children with Autism Spectrum disorder. The project is a National Science Foundation Expedition Grant in partnership with USC, Yale, the Massachusetts Institute of Technology, and Stanford. As a research collaborator on this project, Dang will be working on study design centered around measuring attachment formation in children with autism. This includes managing a team of senior capstone students, writing a number of papers on embodiment and attachment, and collaborating with developmental experts in designing the scripts and dialogue trees to be deployed on the final systems. He will also be using his experience in mechanical design and engineering to build a robust package for these robots to be put into homes. This past summer, he was a robotics intern at Facebook where he worked on product development, robotic design, and product management as a part of a research and development team. He says his experiences in social robotics and human-robot interactions will be important for his future career because in order for robots to make an impact on consumers and the public at a large scale, he believes it is necessary that they are personable and designed around the human user.
Check out where Stamps Scholars will be located this fall on the Fall 2016 Events and Study Abroad Map.