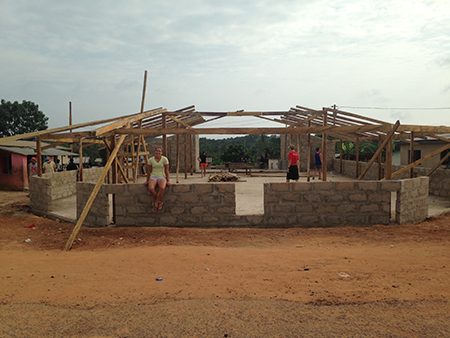 Through Miami University's Architect Department, I was able to travel to Ghana for six weeks with fifteen other students for a design build architect studio. The first half of the trip was spent traveling the country while working on our design for a community center. We stayed in cities and a national park, visited markets and universities, and became familiar with the culture. The second half of the trip was spent building in Essiam, a small village near Cape Coast in the South West portion of Ghana. With the help of masons, carpenters, and laborers from Essiam, we constructed a 3,200 square foot community center in 21 days, the largest square footage the program has undertaken.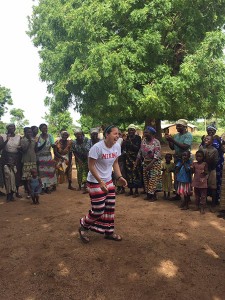 In Ghana, I had the opportunity to truly understand the difference between "wanting" and "needing." I experienced passion as I not only watched people create beauty with their hands, but moved the stone and dirt myself. I could walk anywhere in Essiam and feel welcomed and loved. I am easily convinced Ghanaians have a much fuller and happier life than most people. It is a country built on faith – in country, God, and humanity. Ghanaians believe faith can lead us to do incredible things, for it is with faith that we can begin to let go of fear and simply exist. When we live with the universe and let ourselves become one with it, we can create a force to be reckoned with. We can change the world, but we can only do it together.
When I walked away from our community center for the last time, and got on the bus to drive away from Essiam, I had tears streaming down my face. It was, and will always be, one of the hardest moments of my life. I refuse to believe that I will never return. I will dance with Eric and Adjuwa again. I will talk to Emmanuel for hours about sports and politics and physics. I will learn to eat fufu the right way. I will return to Ghana. But until that day comes, I will hold on to the way of life I learned to live there.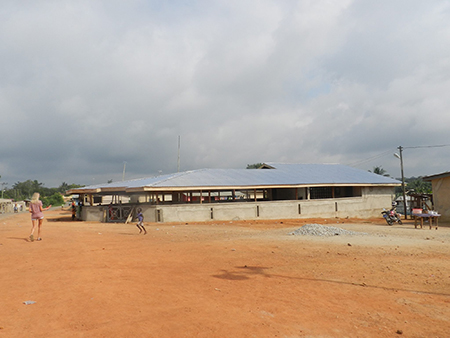 I cannot express my thanks enough for the generosity of the Stamps Family Charitable Foundation. I would not have been able to go on this experience without their aid, and I would not have had the encouragement to go without the Stamps support network. I am honored to add my single story to the Stamps story. Together, we truly can change the world.