By Hannah Steinkopf-Frank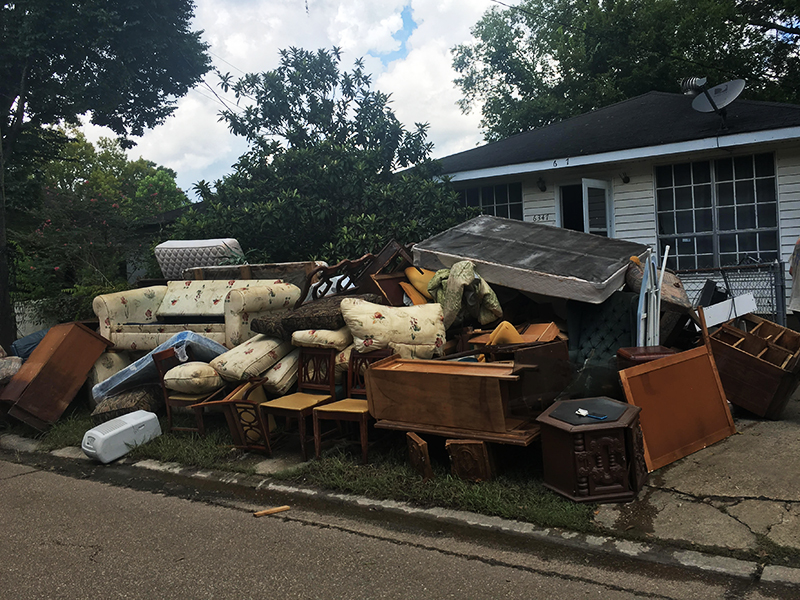 Louisiana State University (LSU) Stamps Scholar Faiz Alam was stuck in his college apartment when he found out his parents' house in Lafayette started flooding on Friday, August 12.
"A flood is a very different type of disaster than anything else because it's so slow," said Alam. "The water just rises up slowly, and if you're careful about it, you're not going to get hurt, but you just can't do anything about it."
While trying to make his way home to help salvage his family's possessions and to start repairs, Alam received messages from his fellow Stamps Scholars, who not only shared condolences, but also offered to drive to Lafayette to provide any sort of help.
"It's the best possible outcome that could have happened after the flood, the way that people came together, and that's something that I greatly appreciate and will remember," he said.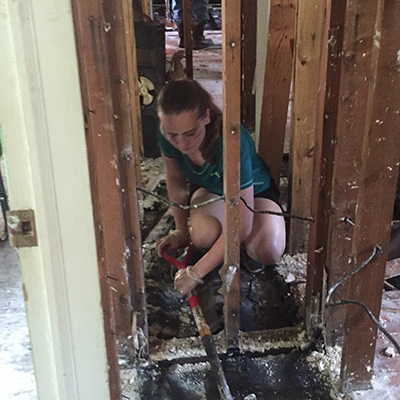 In the aftermath of the Louisiana floods that have devastated the region — affecting more than 100,0000 people over the past few weeks — Stamps Scholars at LSU have played a crucial role in the relief effort. While most of the campus was unaffected, many had property damaged or even lost their homes. Already on campus before classes started on Monday August 22, Student Body President and Stamps Scholar Zach Faircloth and his friends immediately started fundraising pages to raise money for those in the LSU community who needed support.
By the end of the first day, they had already raised over $3,000 and have gone on to raise over $10,000. In addition to fully stocking the University's pantry, they were able to provide food and other resources to students, faculty and staff. Faircloth believes the effort was so successful because "it means a lot more to people when they know where their money is being directed to."
As school starts, juniors Leah Sanders and Lucy Simon said Faircloth has led by example when encouraging LSU students to become involved. Simon, who is the leader of the Stamps Scholars group at the University, said that incoming freshman Scholars have been asking her more questions about how to help the community than about school.
"Why I love being the leader of our group and giving back is because I've been given so much," she said. "All I want to do is turn around and help other people. The Stamps Foundation has made it possible for me to do so much, so I think as Stamps Scholars, it is our responsibility to be able to help in anyway we can."
Sanders, who serves on senior staff for the student government, said that because Stamps Scholars are so connected even beyond the campus, they have been able to get support from around the country. In-between the rush of starting classes and continuing relief efforts, Faircloth and Sanders took a break to write a letter to the University of South Carolina, thanking the college for its support.
But Faircloth, who grew up in Pineville, Louisiana, said that the university and region have always had a strong focus on creating a close-knit community, something that has led to a powerful local response.
"Everyone in south Louisiana has this feeling that we have to help," he said. "That's such an awesome sense of community, and that's why I'm so proud to be from here."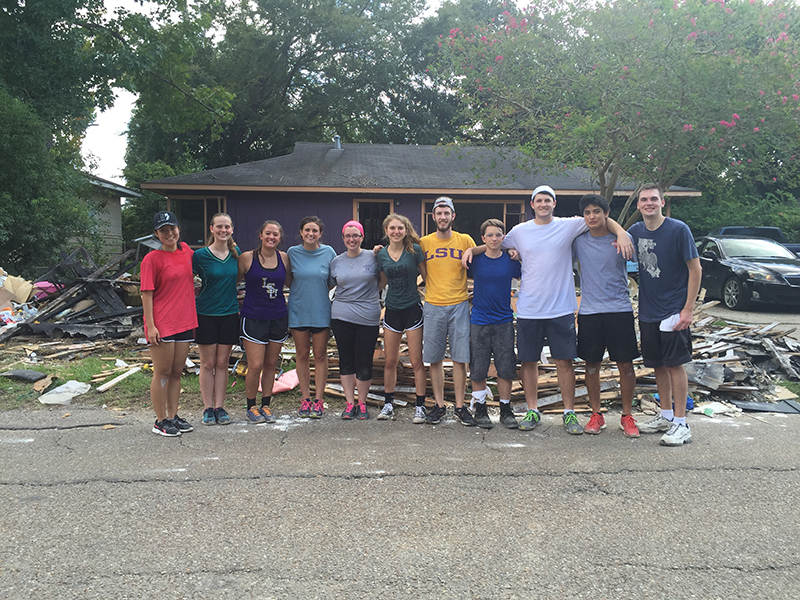 In particular, the group of 23 Stamps Scholars at the university have played an active role, be that working at animal shelters hosting the dogs of people who lost their homes or helping to repair water damaged properties. Currently, Faircloth and the other scholars are figuring out ways they can support the community post the initial relief work. They are already planning a volunteer event inspired by the first annual Stamps Day of Service held last spring.
"Service is in the name of the scholarship, and all the Stamps Scholars have really lived up to that this week," said Sanders. "They know what it means to serve and how important that is."