Expanding Businesses into Digital Media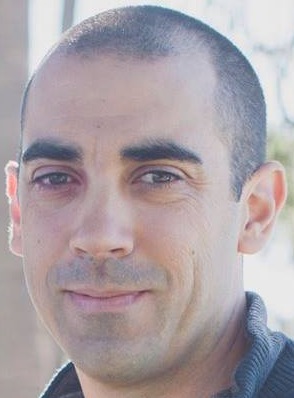 Harvard Business School Stamps Scholar Eric Salsa is using his academic training and interests in marketing and strategy to help online businesses grow their revenues.
Growing up in Gustine, California, Salsa was drawn to the general field of business as both his father and grandfather were farmers who owned and operated their own businesses. Their entrepreneurial spirit inspired Salsa, who describes himself as a naturally competitive person. After finishing high school, he decided to attend California Polytechnic State University as they offered an undergraduate degree in business that suited his competitive nature. He had an affinity for the University since many of his family members went there before him.
At the University, he majored in business administration and minored in psychology and economics. He participated in many leadership development programs on campus. He was involved with Alpha Kappa Psi, a professional business fraternity, and also worked part-time as an official for campus intramural sports.
After graduating, he worked for Deloitte & Touche, a major accounting and consultancy firm. He started as an accountant and eventually moved to the national office to work on the internal strategy team. This team focused on the growth of the firm and launching new services to support that growth. His specialization was business-case development and working on larger strategic initiatives for building out new business lines.
"That role's focus on company growth really helped me hone in on the functions within a corporation that I wanted to be a part of in the future," he said. "Since then, I've really only done marketing or strategy roles because that notion of growing the business is one I'm attached to more than other project types."
He decided to go to Harvard Business School because he knew an MBA would deepen his business management acumen. One of the highlights of his MBA experience was participating in an independent study project evaluating a business-line extension for LinkedIn. He said working with talented people from a successful, high-growth company was an influential and unique experience. He also noted that the robust case debates at HBS taught him about the true importance of analytical preparation and deepened his appreciation for the breadth of valid viewpoints on seemingly straightforward business issues.
He said the Stamps Foundation provided not only financial support, but also motivation to succeed. "It's so touching and reassuring that besides the economic aid, that there were actually people there trying to help you, trying to see you progress," he said.
His first job after graduating was at Yellowpages.com, a subsidiary owned by AT&T at the time. His role in online-channel marketing reflected his desire to shift into working for internet businesses while focusing in the function of marketing. He then worked at Yahoo in a business operations strategy role, which developed his interest in the publishing business and new media outlets.
Following, he worked at OpenX, a technology company that helps online publishers monetize their advertising inventory. He worked in business operations and strategy and had the chance to start and run his first business line.
"It was a really great experience for me to have that breadth of responsibility," he said. "I had to have an appreciation for everything from product development to engineering to finance to sales and sales operations."
Now back at AT&T, he joined a strategy and insights team and enjoys working for a larger company at this life stage. His job includes figuring out how this large corporation can increase its footprint into digital media. His career goals for the time being are more centered around being professionally challenged, while working with people of solid character.
"The Stamps Foundation was a key contributor to my professional growth," he said. "The scholarship gave me a bit of breathing room so that self-financing a MBA wasn't quite as daunting. And it bolstered my psyche that other individuals, who I had never even met, were rooting for my success. Getting that push during graduate school has had ripple effects with each subsequent career move. The Foundation really put some wind in sails at a time when I desperately needed it, and I'm forever grateful."