By Hannah Steinkopf Frank
The Stamps Scholarship continues to benefit alumni well beyond graduation. Resources provided by the Stamps Scholarship propel alumni to pursue global careers as research scientists, professors, leaders in business, and the list goes on. These seven alumni graduated from partner schools around the country, some over a decade ago and some only a year or two ago. Their accomplishments are examples of how the Scholarship can be a catalyst for future success across fields.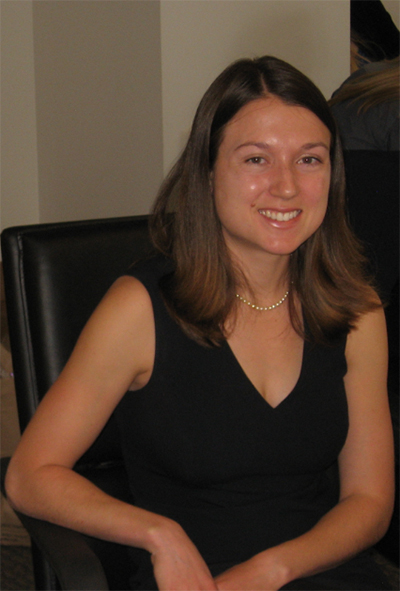 Carola Binder (Georgia  Institute of Technology, 2010)
Georgia Institute of Technology graduate Carola Conces Binder has focused her career in economics on teaching and becoming an expert on monetary policy, the Federal Reserve, and household expectations. As an undergraduate, she studied abroad in Mexico and Spain through Georgia Tech's Languages for Business and Technology program and interned in Washington D.C. at the National Center for Education Research. She also worked in the Georgia Senate Budget and Evaluations Office for a year and was a research assistant at the Center for Advanced Communications Policy. After graduating in 2010 with a major in applied math and minors in economics and Spanish, she began working on her Ph.D. in economics at the University of California, Berkeley. As a National Science Foundation Graduate Research Fellow, she focused her research on macroeconomics and economics history. She also began blogging at carolabinder.blogspot.com, which has been mentioned in the New York Times, Bloomberg, and the Financial Times. In addition, she was an active member of the Catholic church in Berkeley where she met her husband Joe, a chemist, in the first year of graduate school. They have a two year old daughter named Ruby. After completing her Ph.D. in 2015, she began teaching at Haverford College. She likes the balance between teaching and research she can maintain at a liberal arts college. She currently teaches courses on advanced macroeconomic and the Federal Reserve as well as an introduction to economics. She also advises students on their senior thesis research. She was a visiting fellow at the Roosevelt Institute, a think tank in D.C., where she wrote a report on monetary policy and inequality. As a result of this work, she testified before Congress about the Full Employment Federal Reserve Act. She recently did work for the Center on Budget and Policy Priorities and wrote a report with a student on monetary policy and full employment. This resulted in an article in The Huffington Post. Her goals are to build her body of research and develop as a teacher and advisor.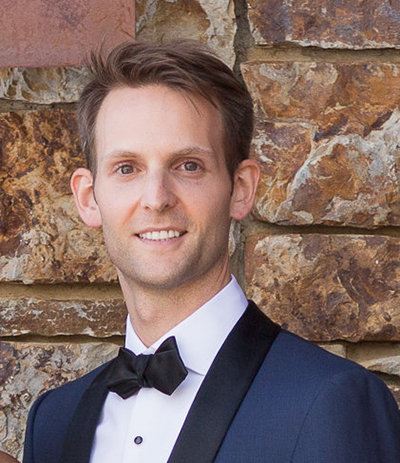 Sean Sullivan (University of Pennsylvania)
University of Pennsylvania graduate Sean Sullivan uses his degrees in math and economics as a vice president in rates trading at Credit Suisse. He developed his interest in economics in high school and saw a mathematics major as a complementary degree. At the University, he was in the Benjamin Franklin Scholars Program, which provided access to lectures and smaller, more in-depth classes. His freshman year, he worked at the University's Museum of Archaeology and Anthropology. Related to his studies, he researched how psychology impacts economic decisions at the Wharton Behavioral Labs. His junior and senior years, he was a math and economics tutor and also tutored high school students in West Philadelphia. In addition, he was on the club baseball team, a sport he started playing when he was eight years old. He continues to play in two competitive teams in New York City, where he lives. He became interested in finance as an undergraduate and was drawn to becoming a trader because of the energetic environment and the competitive nature of the work. After graduating Summa Cum Laude and Phi Beta Kappa in 2008, he interned at UBS Investment Bank as a fixed income sales and trading analyst and then as a client services group account manager. Next, he worked as a rates trading analyst at Morgan Stanley. Since 2012, he has worked at Credit Suisse and currently serves as a vice president in rates trading. He trades U.S. Treasuries and enjoys the rush and risk of the job. His goals are to continue striving for excellence as a trader while driving innovation within his firm as the industry becomes more automated and electronic.

Houraa Daher (University of Michigan, 2015)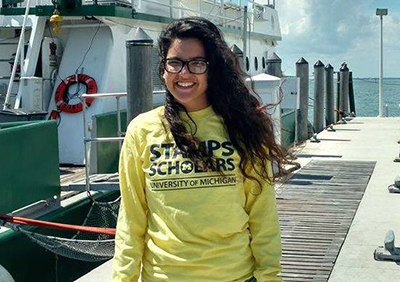 Houraa Daher always dreamed of going to the University of Michigan. Daher developed an interest in oceanography in the 8th grade because so much of the ocean is still unexplored. At the University, she was part of an earth systems program, which helped her decide to study oceanography through engineering. One of her main involvements was working with the Stamps Scholars Society, where she served as webmaster and president. She was also a student ambassador and recruited potential students and gave tours. During her junior year, she began research with Dr. Brian Arbic, a physical oceanographer at the University focused in ocean modeling. Daher looked at tides and their energy dissipation. Since graduating in 2015, she took a year off to continue her undergraduate research and to work at the National Oceanic and Atmospheric Administration, looking at the ice cave formation at the Apostle Islands in Lake Superior. This past summer, she worked at the NASA Goddard Space Flight Center on a machine learning project studying the characteristics of mesoscale convective systems and whether these characteristics could be used to predict potential tornadoes. She just started her Ph.D. in ocean dynamics at the University of Miami's Rosenstiel School of Marine and Atmospheric Sciences. She is working with Dr. Lisa Beal studying the Agulhas current off the coast of South Africa and its leakage into the Atlantic Ocean. She was inspired not only by Dr. Beal's project, but also her dedication to getting more women involved in STEM fields. Daher is excited for the chance to participate in research cruises and conferences and to travel and teach in South Africa as part of her program. Her career goal is to become a professor and teach students who are as passionate about the ocean as she is.
Emily Fridman (Georgia Institute of Technology, 2004)
Georgia Institute of Technology graduate Emily Fridman has developed a technology-centered career with a focus on inclusivity and diversity. While she majored in biochemistry, she received a second degree in science, technology, and culture. She started practicing martial arts at age 12, and at Georgia Tech, she won first place at the United Fighting Arts Federation World Championships. As a woman, she said it has been a way for her to build self-confidence, and she has also taught self-defense. As an undergraduate, she was involved with her sorority Alpha Chi Omega, where she served as vice president of standards and chapter relations and was head of Greek Week her senior year. She continues to serve as the advisor for her previous position. She was also involved with Alpha Chi Omega, the national chemistry fraternity. After graduating, she worked in consulting for Sapient Corporation. Over time, she has shifted into more creative projects such as the original Coca-Cola interactive vending machines. Currently, she is the studio director of Second Story Interactive Studios, which designs immersive experiences where digital and physical spaces converge to bring narratives to life. The company has worked with the World of Coca-Cola Museum and the National Center for Civil and Human Rights. Fridman is particularly focused on telling the stories of underrepresented groups. As a mother, she is also passionate about maintaining a work-life balance and would like her daughter to become a Georgia Tech Yellow Jacket.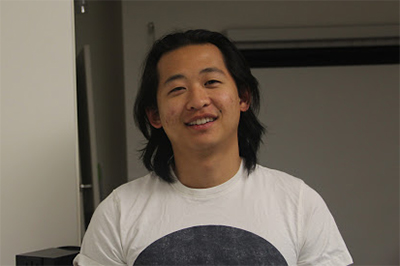 Randall Lin (California Institute of Technology)
California Institute of Technology graduate Randall Lin's love of real time strategy and city building games led him to his passion for complex systems that are the result of simple rules and constraints. At Caltech he conducted computational neuroscience research on applying information theoretical measures to single neuron models and on how network dynamics and learning rules can lead to specific network structures. He was also part of the Board of Control, the school's judiciary board for honor code violations in academic settings. He helped determine if a violation had occurred and if so, suggested a course of action to the Dean. Since graduating in 2014, he has started working at Halo Neuroscience as a senior research engineer. The company focuses on neuromodulation research in the context of sports performance. He satisfies engineering needs for research and is also part of hardware testing. He is considering going to grad school to continue bio-related research in industry or academia.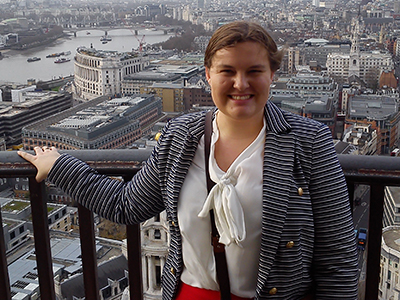 Sarah Pipkin (University of Pennsylvania)
University of Pennsylvania graduate Sarah Pipkin has been passionate about medieval history and literature since she was a child. As an undergraduate, she studied English with a concentration in literature before 1660. She was interested in how much seemed to be unknown about the period and wanted to be part of uncovering more about the Medieval era. She visited the University's rare books library and the experience of handling medieval manuscripts inspired her passion for academic libraries. She ended up working at the library and helped with an event celebrating the life of Shakespeare through a series of performances. She was also the president of the planning board for a theater residential program for which she helped run 24 hour theater programs, plan field trips, and prepare performances for the entire building. Since graduating, she has become an assistant at the Wellcome Library, a medical history library in London. She works with a wide range of historical texts and gets to be a part of their preservation and use in academia. She also meets a number of researchers and learns about their projects and interests. She is currently working towards professional library accreditation and plans on getting a master's in library science and finding a post as a librarian.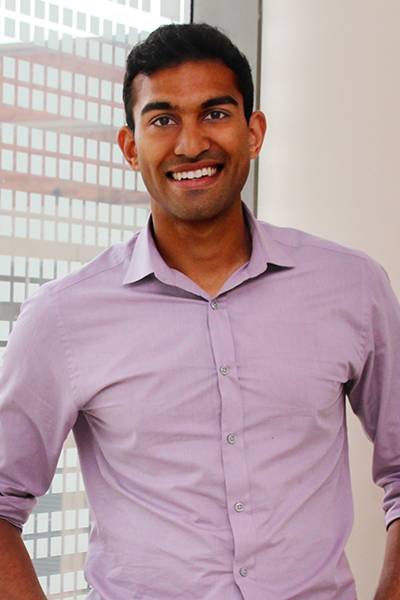 Keval Patel (University of Michigan, 2012)
University of Michigan graduate Keval Patel is pursuing both a medical degree from Washington University and a Ph.D. in engineering from the University of Cambridge. He studied mechanical engineering as an undergraduate and planned on going into aerospace engineering. He used his Stamps enrichment fund to travel to Ghana as part of his senior design project focused on maternal health and on developing alternative ways to deliver babies in cases of obstructive labor. He visited hospitals and interviewed physicians to learn more about the problem and help provide solutions. He also researched cardiac reperfusion injury with Dr. Benedict Lucchesi. They studied how drugs could be used to prevent the formation of clots as well as how drugs could be used to accelerate the breakdown of clots for applications in heart disease and myocardial infarction (heart attacks). Since graduating in 2012, he has joined the National Institutes of Health (NIH) Graduate Partnership Program that allows him to do complete his dual degrees in eight years. He is currently halfway through his Ph.D and has already published a paper through NIH on the diffusion of protons inside the mitochondria of cells. He is studying how to image water transport across the blood brain barrier and how blood vessels regulate water transport. He will then finish the two years left of his medical degree. In his free time, he is also getting his pilot's license. He is still deciding on his residency speciality, but is leaning towards internal medicine. He has always been interested in space exploration and is considering applying to aerospace medicine residencies. He wants to develop technologies that will makes it possible for humans to travel in space for longer periods of time.