By Elizabeth Tammi
Across the country, Stamps Scholars are taking the initiative to engage in extensive and world-changing undergraduate research. Both individually and through faculty partnerships, these students are searching for solutions to some of today's toughest issues, including cancer cell growth and food insecurity. Scholars have completed research in laboratories and internationally, and the results they're discovering offer some incredible insight. The projects are all impressive, especially because of the head-start these Scholars have taken in researching relevant and important topics as undergraduates.
BRONWYN SCOTT:
The summer after high school, Bronwyn Scott implemented her own research project with the Ferrari Group at the Houston Methodist Hospital Research Institute. Now a current senior at the University of Texas at Austin, Scott originally got the idea for her project while she was baking bread. The enzyme that causes bread to rise, pyruvate decarboxylase, could be utilized to consume the food that cancer cells use to replicate. After wrapping the enzyme in a nanoparticle, she inserted in into a cancer cell. The enzyme stole glucose from the cancer cell metabolism and converted it into a toxic chemical. None of the cancer cells survived treatment with the yeast enzyme, which is a huge step forward in the fight against cancerous diseases.
ERIC DENG: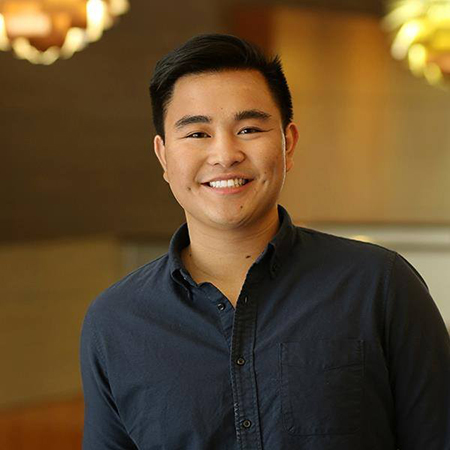 Eric Deng, a current junior at the University of Southern California, is researching socially-assistive robots in the USC Interaction Lab. As an electrical and robotics engineering major, he's been involved with projects involving proxemics, education, and therapy for children diagnosed with autism spectrum disorder or illnesses that keep them out of school. Soon, his team will be deploying thirty robotic systems into thirty households with young children for one month. Half of these families' children are diagnosed with autism spectrum disorder. As Deng's research continues, he hopes to someday run a long-term study that will ultimately explore other facets of long-term attachment formation.
GRACE BROSOFSKY: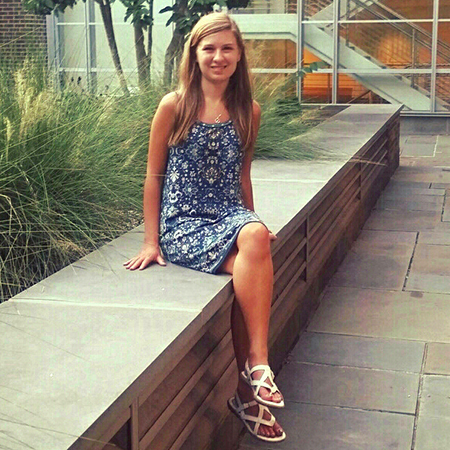 The use of chemical herbicides on already-existing plants has proved detrimental and harmful to the environment, and Grace Brosofsky has dedicated extensive research on promoting safer and less expensive natural weed killers. Currently in her third year at Georgia Tech as an environmental engineering major, Brosofsky is working towards creating natural herbicides that work more effectively. Her research has been implemented nationally and internationally, and she's also working alongside Dr. Hermann Fritz to study and map the characteristics of boulders on the Anaa atoll to form hypotheses regarding past tsunamis. Brosofsky has also completed research on water treatment systems, fracture mechanics, and nanotechnology.
SURAJ SEGHAL: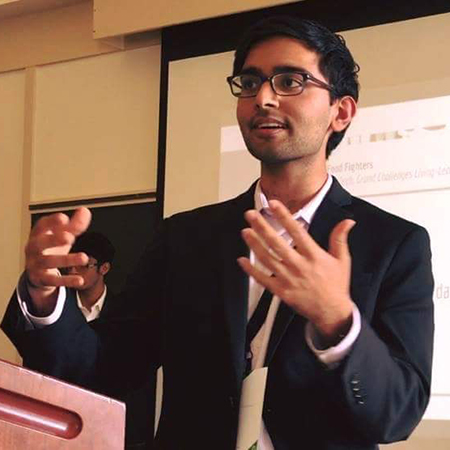 As a third-year student at Georgia Tech, Suraj Seghal has worked alongside three other classmates in the 'Grand Challenges Living Learning Community' on a team called the 'Food Fighters'. They focus on studying food insecurity on college campuses, and why some students aren't getting access to substantial nutrition on a daily basis. The team conducted campus wide research, and with the results, they recently conducted a workshop at the Sixth International Food Studies Conference at the University of California, Berkeley. Currently, Seghal and his team are analyzing their results, brainstorming approaches, and working towards publishing a paper with the hopes of eliminating food insecurity on college campuses nationwide.
HANNAH STEINKOPF-FRANK: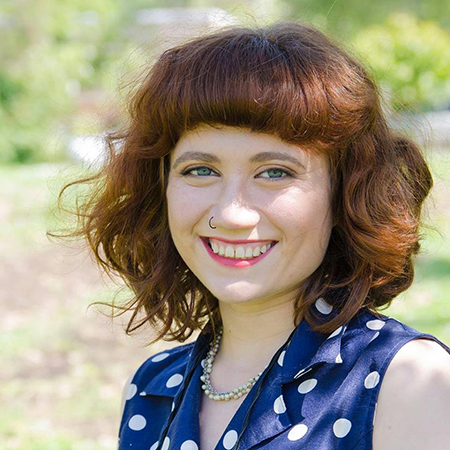 For her senior thesis with the University of Oregon's honors college, Hannah Steinkopf-Frank realized through her previous reporting in Ghana and Morocco that art can be utilized to help share information and insights about history and culture globally. As a journalism and international affairs major, she honed in on 'la SAPE', a phenomenon from the Republic of Congo and the Democratic Republic of the Congo in which men called 'Sapeurs' often spend nearly all their money on high-end European clothing. This movement has been around since the mid 1900s, but Steinkopf-Frank is studying how it's evolved into today's society. Early next year, she plans to travel to Brussels and Paris to see how Sapeurs are representing Central African culture in these cities, since migration has increased in recent years.