By Elizabeth Tammi
Across the country, Stamps Scholars are taking advantage of leadership and extracurricular opportunities offered by their universities. Participating in everything from student government to meditation, these students are trailblazing efforts to improve the quality of life for their fellow classmates. Getting involved on campus is a great way to instill change and create solutions to problems both big and small, and the Stamps program encourages Scholars to utilize their school's outlets for involvement. 
MAX KNEIS: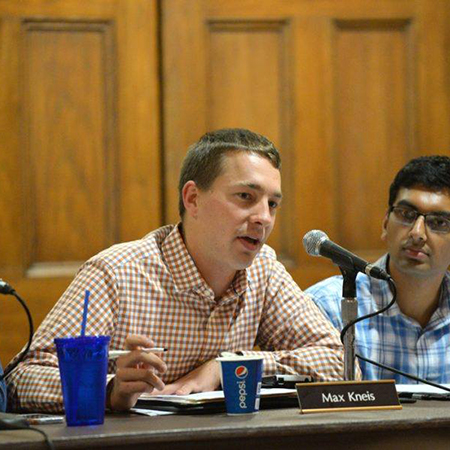 At the University of Pittsburgh, Max Kneis serves on the Student Government Board. The Pitt SGB is dedicated to working with the student body to find ways to improve their college experience, communicate effectively with administration, and how to best utilize their activities fee. Kneis enjoys contributing to projects that benefit the university, and has learned lots of leadership skills while working alongside "incredibly driven and bright individuals."
ROSHINI SRINIVASAN: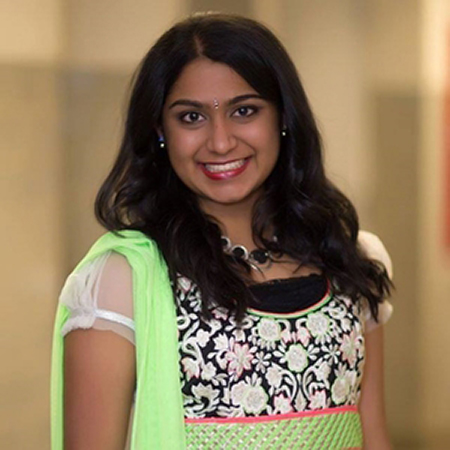 Over the three years of her time at the Ohio State University, junior Roshini Srinivasan (along with 6 other Stamps Scholars) has been part of the effort to create a service project entitled: 'PassGo: An Employment Empowerment Initiative'. The project focuses on finding meaningful and long-term employment opportunities for ex-offenders in Ohio, while also helping them overcome any personal issues or barriers in their way. PassGo works with employers to understand the benefits of working with ex-offenders, in addition to providing useful opportunities, education, and connectionss to ex-offenders as they prepare for their new lives.
BARBARA MCANULTY: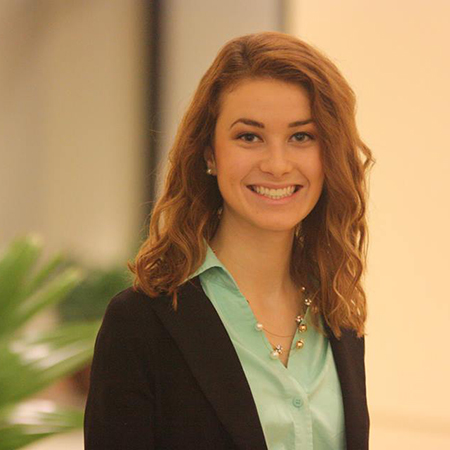 As a Senator for Purdue Student Government, Barbara McANulty represents over 2,200 of Purdue Honors College students. She enjoys getting to interact closely with Purdue's administration and aims to create beneficial changes on campus. McANulty was instrumental in outlining the 'Design Your Major and Minor' program at Purdue, which helps students take charge of their education and fine-tune it to meet their interdisciplinary ambitions. In addition, McANulty is working with Purdue Physical Facilities to construct a crosswalk at a busy campus intersection to decrease jay-walking and avoid injuries.
JEREMIAH PAUL: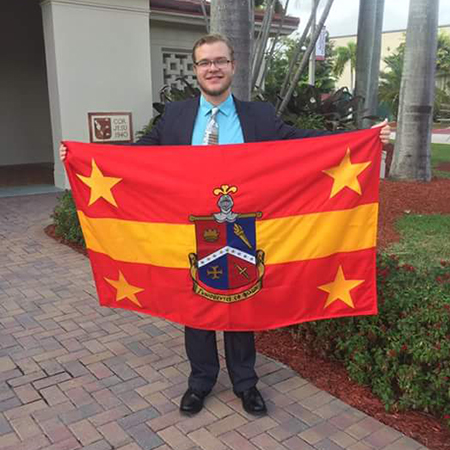 Despite being only a freshman at Barry University, Jeremiah Paul is involved with many student organizations on campus. He's the vice president of external affairs of the Alpha Delta Gamma fraternity, and the public relations officer for Barry's Model United Nations. In addition, Paul serves as the Marketing Chair for Barry's Stamps Scholars Leadership Board and is the keyboardist for the church on campus.
ERIC DENG: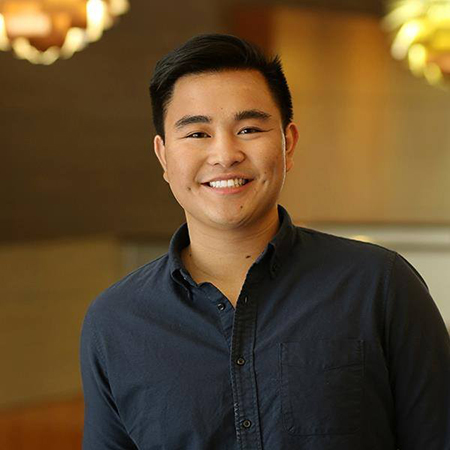 During Eric Deng's first year at the University of Southern California, he founded a chapter of Theta Tau along with another Stamps scholar, Paul Chyz. Now a junior majoring in electrical engineering, he remains an enthusiastic member of this co-educational engineering fraternity, whose three pillars are professionalism, brotherhood, and service. The fraternity hosts several service events in southern Los Angeles, mostly related to STEM and local charities. In addition, they invite speakers from companies including Google and Lockheed Martin, and have fun social events with hiking, camping, and sports. Theta Tau has grown to over sixty members, and Deng is grateful for the lifelong friendships and community it's given him.
CLAIRE LEE: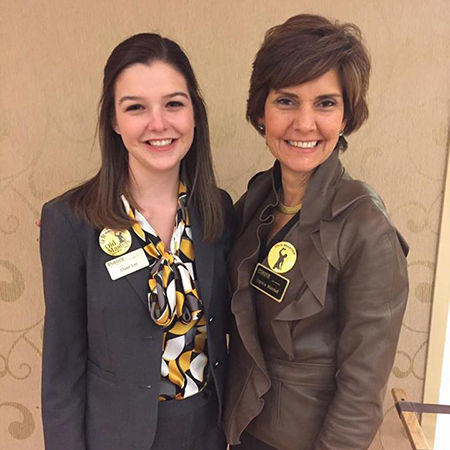 Purdue University maintains a long-standing tradition called 'Old Masters', in which distinguished alumni are invited back to campus to speak with current students about their experiences. Claire Lee, a junior majoring in economics and political science, is heavily involved with the program. Her Old Master is the Honorable Capricia Penavic Marshall, former chief of protocol for the United States. Marshall inspired Lee to pursue a career in public service, and Lee now serves on the central committee for Old Masters, along with Stamps scholar Kai Strubel, where she assists in the logistics and planning of the weekend where Old Masters are invited to come visit their alma mater. Her time with the Old Masters program led to Lee's creation of 'Rising Professionals', a similar event aimed at underclassmen, where younger alumni are invited back to Purdue.
SURAJ SEGHAL: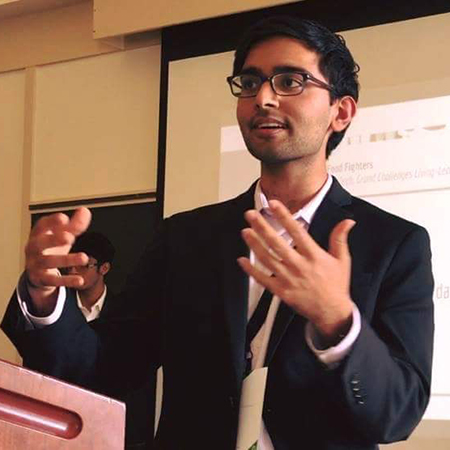 As an officer for Georgia Tech's Meditation Club, Suraj Seghal helps facilitate weekly classes aimed at combating the stress and strain of college. The club aims to create more healthy mentalities, in addition to making a community for students to feel a part of. Seghal has meditated since he was seventeen, and hopes this club will eliminate any misconceptions about meditation, while also bringing clarity and peace of mind to the students of Georgia Tech.
AARON SCHERF: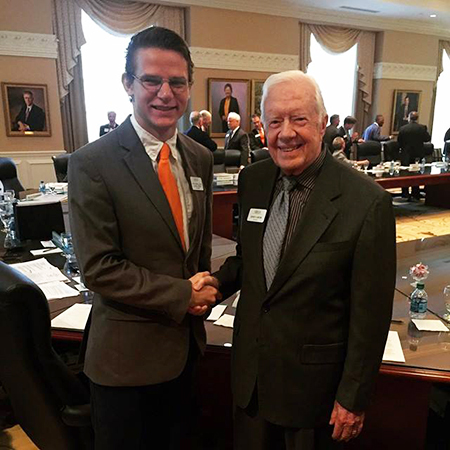 Aaron Scherf never imagined he would serve on Mercer University's Student Government Association when he first arrived on campus. But after the then-president of SGA encouraged Scherf to run, he launched a campaign of mostly "memes and Facebook posts," and was elected as senator his sophomore class. As soon as he was elected, he recognized the importance of constitutional representation, and took his position seriously. Now a senior, Scherf is the Vice President for Mercer's SGA, and has worked on several student-led initiatives to improve campus life, including negotiating better dining options with Mercer's food provider and spurring action plans to decrease racial inequality, gender discrimination, and sexual assault.