By Ezra Remer
Many Stamps Scholars hold interests that cannot simply be accomplished within the confines of a classroom. Four Scholars decided to step outside the classroom and devote their efforts toward beneficial causes this previous winter break by going on service trips throughout Latin America. These students display the passion for doing good that is typical of most Stamps Scholars.
Janelle Chavez: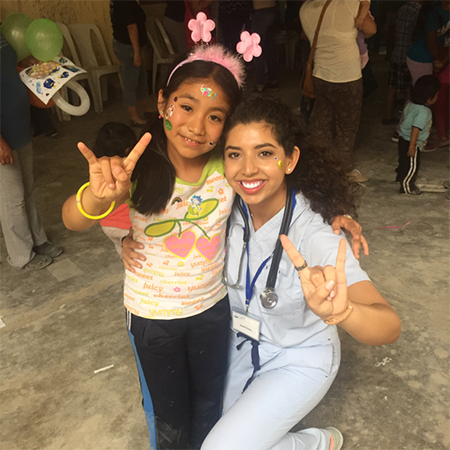 Over this past winter break, Janelle Chavez served on a medical mission trip with the UT Austin chapter of Global Medical Training in Lima, Peru. During her time there, she assisted in setting up a clinic in the mountainous village of Villa de Maria and helped over 600 patients by conducting countless patient interviews, supplying villagers with basic medications and multivitamins, and teaching public health and prevention methods. Chavez asserts, "It was the most enlightening and inspiring experience. Growing up in South Texas, a medically-underserved area in the US, I have always had an innate desire to one-day practice medicine in areas of greatest need. Volunteering with Global Medical Training truly expanded my perspective and spurred my passion. Now, more than ever, I am inspired to make a positive, widespread impact through medicine and prevention- both close to home and afar."

*****************************************
Hayley Tsuchiyama: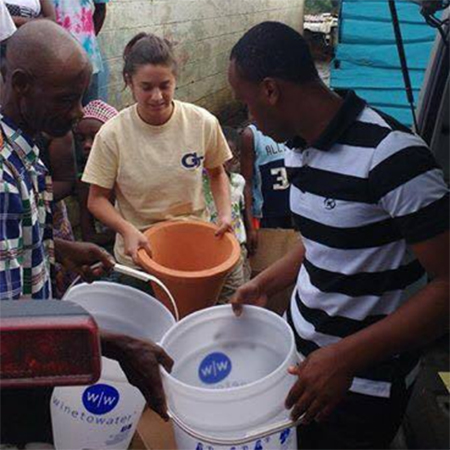 Georgia Tech's Hayley Tsuchiyama worked with an NGO called 7 Elements, an organization focused on Developing Human Security. She worked with a branch of the non-profit in the Las Canas region of the Dominican Republic. Tsuchiyama focused on health security by working with distributing water filters to provide people with access to clean water. Although she was stationed in the Dominican Republic, Hayley worked primarily with Haitian immigrants living in bateyes (communal shacks surrounding sugar mills). Not only did Tsuchiyama's efforts include passing out water filters throughout the community, but she also educated community members on the proper methods of using and cleaning the filters. According to Tsuchiyama, "It was an amazing experience to learn about human security needs throughout the world.
*****************************************
Matt Cunningham: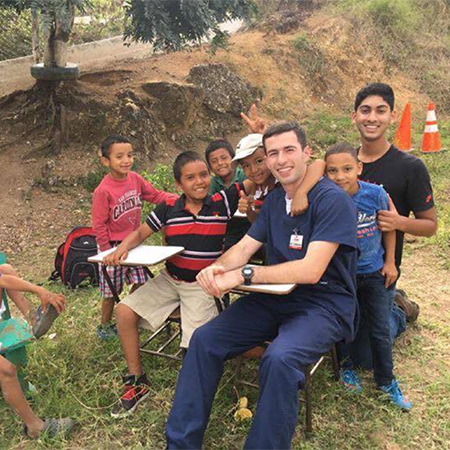 As a part of the university chapter of Global Medical Brigades, Matthew Cunningham, a sophomore Stamps Scholar at Purdue University, traveled to Honduras over winter break in support of a week-long medical service trip. There, he and twenty-two other Purdue students helped set up medical clinics in rural areas of Honduras that had little access to health care. Students would help triage incoming patients, shadow the doctors and dentists, and help distribute medications. Matthew says that the trip gave him a new perspective on the importance of medical care as he is discerning a career in medicine down the road.
*****************************************
Anish Bhattacharya: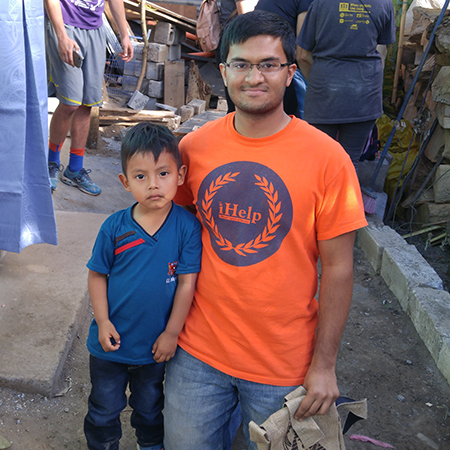 As a student of engineering at the University of Illinois, Anish Bhattacharya is constantly learning about mathematics, theory, and concepts in his lectures and labs, However, Anish believes that the heart of engineering remains in its true purpose: helping improve people's quality of life through innovation and creation. Over this past winter break Anish was able to directly experience this inner purpose of engineering by participating in the College of Engineering's International Programs in Engineering (IPENG). Over the course of the week Anish and six other engineering students built a small house from the ground up for a family living in the rural area surrounding Antigua, Guatemala. The students hand-mixed concrete and mortar with shovels, laid a cinder block foundation, and put up wooden structures to hold up doors, windows, and a roof. The end result was a one-room house with an adjoining bathroom and kitchen, with working plumbing and electricity. This small building can provide an area for the family and its children to sleep, eat, and play while staying safe and sheltered from the elements. Anish states that, "This has been one of my most fulfilling experiences, as we were doing something that directly helped improve the quality of life for a family that needed it. They were tremendously grateful for our work, and this experienced has really inspired me to pursue more service trips in the future." He adds, "I am very grateful to the Stamps Foundation who made this trip possible (through Enrichment Funds) and I look forward to such trips in the future.