Following the recent Stamps National Day of Service, we spotlight the Scholars making a difference at home and beyond. This year's convention in Atlanta, GA will place a large priority on sustainable service initiatives within communities. Read below to learn how Stamps Scholars promote positive change in their own communities and abroad:
Janene Botinelli: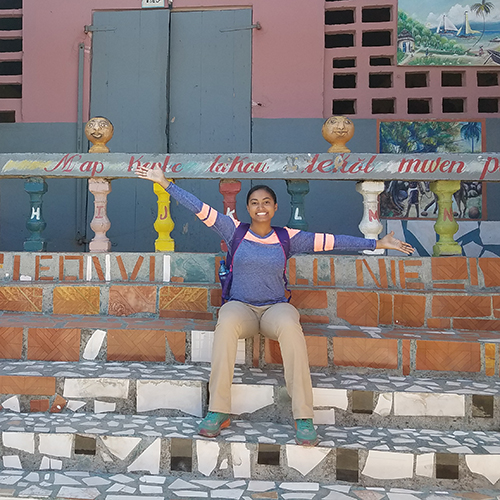 This spring break, Janene Botinelli participated in Barry University's Alternative Spring Break program. She went to Port de Paix, Haiti to volunteer in local schools and assist in areas of healthcare and education. One part of the mission was to teach instructors at the schools different techniques and modalities with reusable equipment that Janene's team provided. These resournces included books, blow up globes, laminated maps of Haiti, and more. She also help teachers enhance their classroom environments. In return, the teachers taught Janene about what works in their classrooms and how volunteers can help them in the future. Janene says, "I learned a lot about the Haitian culture and many of the Nord-Ouest communities. This was definitely an experience that I will never forget."
_________________________________________________________________________________________________
Lindsey Smallwood: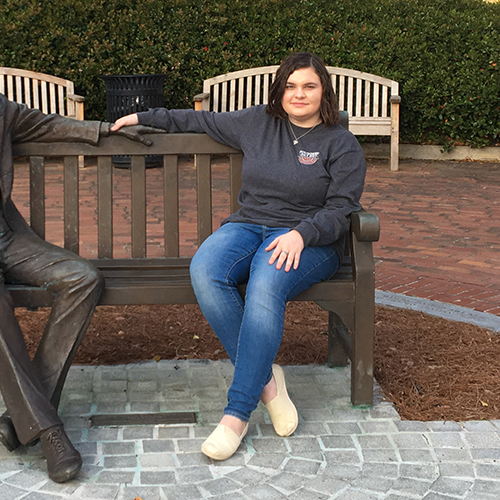 Lindsey Smallwood's goal is to eventually become an international human rights lawyer and advocate for the improvement of education and overall quality of life for people in low-income ("third world") countries. She is planning to study abroad at the University of Sussex next semester. According to Smallwood she looks forward to other study abroad opportunities in the coming years as well, stating, "International travel has always been a dream of mine, but I never had the means to do so before Stamps." On campus she is involved in Model Arab League; the group just had an outstanding performance at the regional conference in Tampa and are looking forward to nationals in DC.
Smallwood worked as one of the Scholar organizers for Mercer's Stamps National Day of Service project alongside her fellow scholar Emily Thompson, and in close coordination with her scholarship advisor Dr. David Davis. Mercer partnered with  the Fuller Center for Housing to address urban blight.
According to Lindsey she is also, "EXTREMELY excited about the convention! There are so many aspects of it that I'm eager to experience. For one thing, I can't wait to witness the Stamps Scholar talent show. One of the defining characteristics of Stamps Scholars is how unique and varied we are, so I'm thrilled at the opportunity to witness such an incredible range of talents, skills, and abilities. I'm also looking forward to the student-led panels; I love learning new things and participating in academic discussion. However, I think the aspect of the convention which most interests me is the new service challenge because I very much enjoy problem-solving and challenges. I also think the teamwork aspect of it will be an excellent learning opportunity, as well as a great way to meet and bond with other Stamps Scholars. Overall, I'm definitely looking forward to this year's convention!"
_________________________________________________________________________________________________
Tyler Sandberg: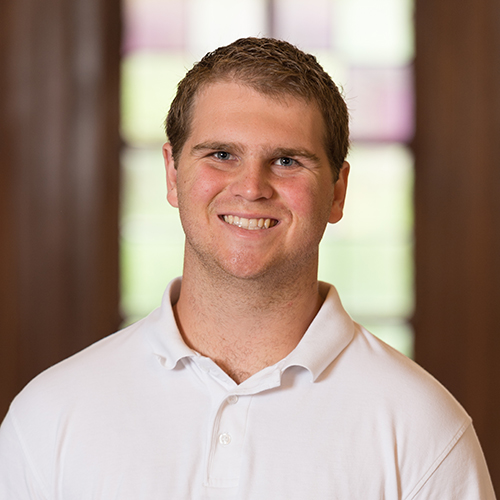 Tyler Sandberg is a junior at the University of Michigan in the College of Engineering. In the fall of 2016, Tyler used some of his enrichment funding to intern at Blue Origin, an aerospace company in Seattle, WA. During his time there, he designed a heat exchanger for an upper-stage engine that uses liquid hydrogen and liquid oxygen to produce over 100,000 pounds of thrust. This engine will be used on the third stage of New Glenn as well as the upper stages of other launch vehicles.
As a freshman, Tyler received the College of Engineering's Arthur B. Singleton Prize. This distinguished Class Prize is given to one College of Engineering freshmen student for academic excellence and campus involvement. At the time, Tyler said, "awards like these make me proud to represent the Stamps Scholars name."
Additionally, Tyler's picture of the Milky Way won the University of Michigan Science as Art Competition Best in Photography.
________________________________________________________________________________________________
Meghan Zahneis: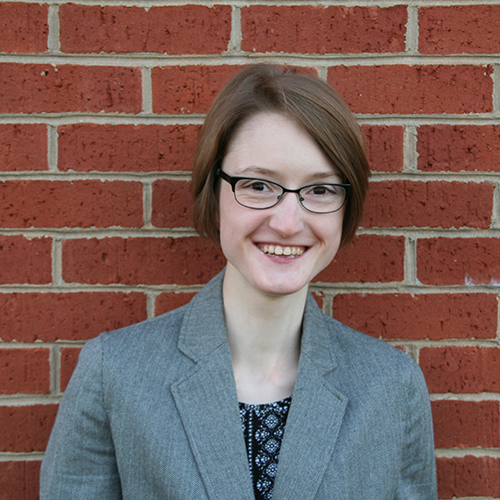 Megan Zahneis is a sophomore at Miami University, majoring in journalism and interactive media studies with minors in community-based leadership and disability studies. She is passionate about writing and public speaking, and aspires to fashion a career from her belief that everyone has a story to share. As an editor at her school's newspaper, The Miami Student, she enjoys exploring the experiences of underrepresented populations. As a founding member and co-president of Miami's Students with Disabilities Advisory Council, she is actively involved in several intersectionality initiatives on campus. When she's not on campus, Zahneis splits her time between her job as a correspondent for Major League Baseball and volunteering at a conference for high school students with disabilities.
_________________________________________________________________________________________________
Maddie Dill:
Maddie Dill, a third-year Stamps Scholar and UGA Foundation Fellow, was just named the executive director for UGA Miracle. The organization has raised over a million dollars for Children's Hospital of Atlanta for the second year in a row. One of the charities main events is the annual Dance Marathon. The 24-hour event is a symbolic gesture in support of children who have had to sacrifice much more of their own time to combat illness in hospitals. The Dance Marathon celebrated its 22nd year of existence this past February. Since its inception, UGA Miracle has raised more than $7 million for Children's Healthcare-$3 million of that total from last three years.
Maddie says, "Being a part of the Miracle family for the past three years has been one of the greatest joys of my life. I've learned more about being selfless, compassionate, and fearless from others in this organization than I could have imagined, and I hope to lead with these traits in the next year."
_________________________________________________________________________________________________
Austin Young: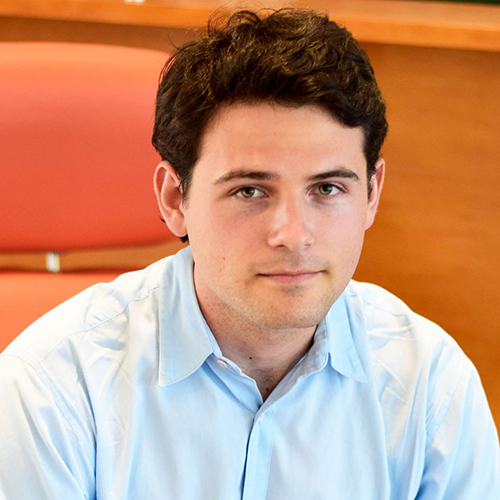 On March 28th, Austin Young was elected President of Student Fellows at the Bob Graham Center for Public Service. He is a third-year who double majors in political science and religion and has worked to promote civic engagement on the University of Florida's campus through a number of programs with the Bob Graham Center for Public Service. During the Gainesville city elections, Young coordinated a local candidate forum hosted at UF. After the election, Austin founded and became managing editor of a new student-run magazine on local politics called Let's Talk: Gainesville, with the goal to be a non-partisan inspiration to college students to get involved with government and activism at the local level.
Austin Young's other work at the Bob Graham Center includes a research stipend to investigate early-childhood learning opportunities in Florida counties. Together with a cohort of other students, he will produce a joint document on the issue and make recommendations to the state to improve early-childhood education in Florida. Young states the he is, "thrilled to get to work on another innovative and exciting year."
_________________________________________________________________________________________________
Nicole Hadler: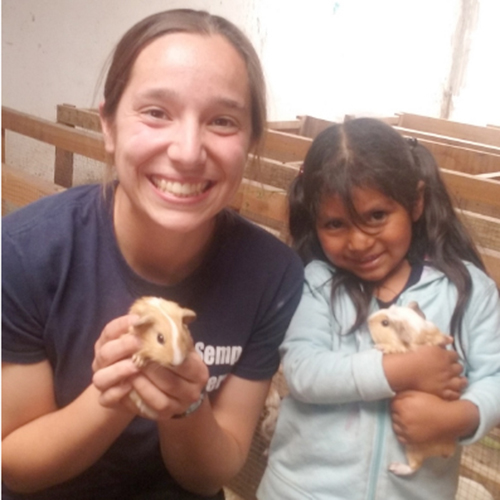 Naval Academy Stamps Scholar Nicole Hadler spent seven days as a volunteer at Azul Wasi, an orphanage outside of Cusco, Peru. Here, sixteen boys reside under the care of Alcides, a former police officer who, after thirty years of service, established the orphanage. Nicole worked in the kitchen before and after most meals, helping to prepare food and clean up afterwards. She also volunteered every morning in the 4-year old preschool class at the local school. Nicole spent any downtime at the home playing with and getting to know the kids who lived there.
Besides interacting with the kids and the cook, Nicole also got to know a group of 40 high schoolers and teachers from Colorado who happened to be there on a mission trip the same week. They worked on construction of another floor for the orphanage, destruction of a run-down shed, and they held free dental clinics. They also held vacation bible school for the kids which she was able to help out with in the afternoons.