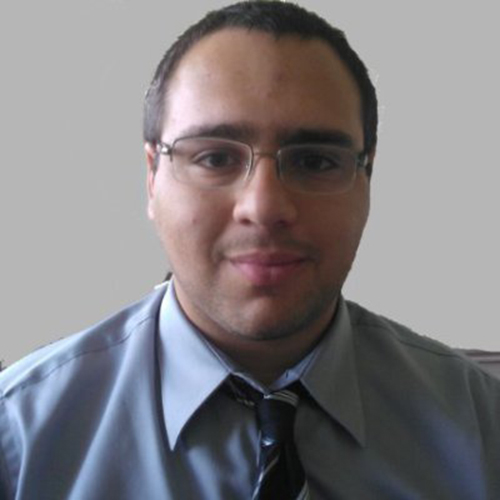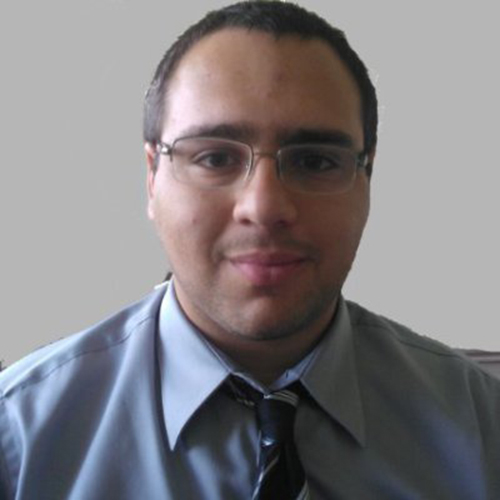 Making an Impact through Biomedical Engineering and Education
By Hannah Steinkopf-Frank
As a medical device analyst at Procured Health, a Chicago-based health-tech startup, University of Illinois Stamps Scholar alumnus Anthony Bruno plans to translate science and engineering research into meaningful contributions that improve human health and positively impact society.
Bruno was born in Berwyn, Illinois and attended Morton West High School, where he was involved in student council, was a member of the National Honors Society, and played tennis and football. He was also involved in Italian and mathematics clubs. He realized mechanical engineering was a way to use his interests in math and science to have a positive impact.
Upon graduating high school in 2010, the University of Illinois was his first choice school. The Stamps Scholarship provided the financial support he needed to attend the top engineering program. He bonded with the other Stamps Scholars while participating in the One Winter Night fundraising event, during which they spent a February night sleeping outside in cardboard boxes to raise money and awareness for homelessness in the Champaign-Urbana area.
At the university, he was involved with the Tau Beta Pi and Phi Eta Sigma honors societies through which he tutored engineering students. He was also an engineering learning assistant and taught a freshmen engineering orientation course and advised on student projects.
"Teaching other engineering students was a great way to share what I had learned and give back to the University, which had provided me with so many opportunities," he said.
During his junior year, he worked as an undergraduate research assistant on a bone mechanics project. He helped with extracting bone and soft tissue from animal specimens and used microCT to image and digitally reconstruct samples. He said, "It was a great first exposure to academic research, and really helped guide my interests towards the biomedical engineering field."
Some of his most valuable college experiences included his work with Engineers Without Borders to provide solar cookers in Mexico and with the Haiti Clean Stove Project on a microgasifier biostove project. "Working on the Haiti Clean Stove Project clearly demonstrated the impact that our work could have in the lives of others and was an invaluable experience for my growth as an engineer," he said.
One of his most memorable experiences was using his scholarship enrichment fund to spend a summer studying abroad in his cultural homeland, Italy. He was based in Pisa and traveled around the country to experience the lifestyle firsthand. The next summer, he used more of the fund to do a volunteer internship with Bump Nonprofit Design studio, which makes affordable prosthetic arms for amputees in developing countries. "Here, I saw the direct impact that my work could have in helping other people, and it was an invaluable perspective that will continue to guide me throughout my life," he said.
After graduating in 2014, he taught summer school at the Young Women's Leadership Charter School of Chicago to help students recover course credit in geometry and algebra two.
He said, "Education has always been a passion of mine, and helping these students learn was an incredibly valuable experience."
He was drawn to attend Northwestern University for graduate school because of the exciting research being done in health relevant fields and pursued a degree in biomedical engineering. Drawing from his mechanical engineering background for the design of fluidic systems, he fabricated microfluidic devices capable of conducting biochemical assays for the Mrksich Group. He also participated in education outreach programs through science fairs and invited presentations on higher education and research in STEM. He has judged four science fairs at both the high school and middle school levels and thoroughly enjoys interacting with the students. He plans to continue to be involved in STEM education opportunities for disadvantaged students.
After graduating from Northwestern with an MS in 2016, he has worked at Procured Health, a Chicago-based health-tech startup focused on using evidence to improve healthcare. As a medical device analyst, he evaluates clinical evidence and synthesizes insights to help hospitals make purchasing and device utilization decisions that are focused on optimizing patient experience and outcomes while reducing unnecessary costs.
"The Stamps Scholarship has enabled me to pursue my passions, obtain a fantastic engineering education, and gain life experiences that have helped shape who I am," he said. "In general, my engineering education as a Stamps Scholar at Illinois prepared me for a science-oriented career that can have a positive and meaningful impact in society."