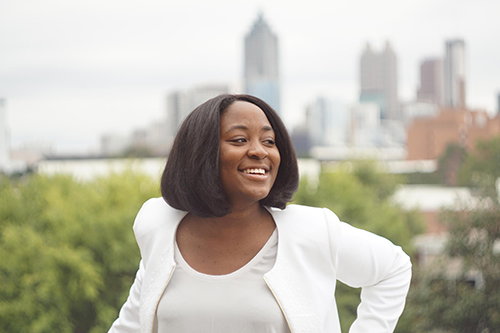 Georgia Tech Stamps Scholar Nagela Nukuna was named the National Student Body President of the Year by the National Campus Leadership Council (NCLC). It is the first time the NCLC has given an award to the nation's top student government executive.
Nukuna was selected from a list of hundreds of student body presidents from around the country that had been narrowed down to four finalists.
Nukuna described leadership in her finalist profile as "empowering others, sharing the credit, being constituent-focused, and acknowledging others' work."
She also says leadership is about selflessness and putting the success of the community first.
As part of her legacy on campus, Nukuna established the Course-Instruction Opinion Survey, which allows students to assess the effectiveness of professors. The data is sent to the deans and school chairs of each of Georgia Tech's six colleges and 28 schools. Nukuna also established an event to connect undergraduate students with opportunities to participate in research.
Nukuna was honored in Washington D.C. at the same ceremony where former Vice President Joe Biden was awarded the nation's Student Ally Award. Nukuna was joined in the final four by  a fellow University System of Georgia institution, Georgia Southern University. GSU SGA President Dylan John was also shortlisted for the inaugural award along with the presidents from The Ohio State University and the University of Iowa.
###
This article was originally posted on the Georgia Tech News Center website and can be found here.