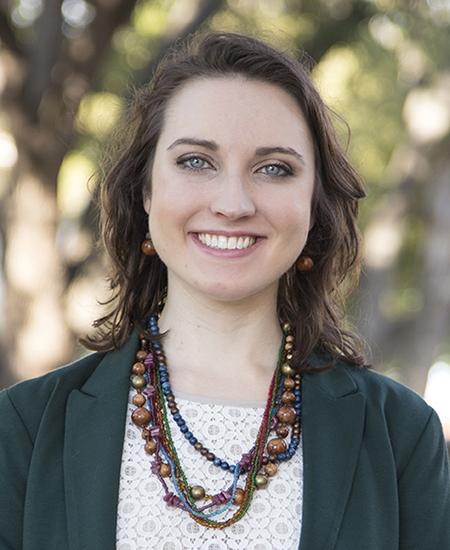 Degrees: B.A. in Plan II Honors and B.S.A. in Biochemistry Honors with a certificate in Health Communication and a graduate certificate in Public Health
How did the Stamps Scholarship help shape your undergraduate experience?
The Stamps Scholarship enabled me to pursue my interests without constraints. I was able to attend conferences, conduct research abroad, and interact with an incredible group of scholars who challenged my perceptions.
Tell us a piece of wisdom you've learned over the past four years.
Figure out what you enjoy doing and seek out opportunities to have similar experiences. Do not be afraid to say no to everything else!

Who has had the greatest impact on you throughout your college career and how so?
My incredible research mentor Dr. Joy Wolfram had inspired me to work hard, believe in myself, and remain unapologetic for my passion and drive. She continuously pushes me to reach for goals I thought were unattainable.
What's your favorite Stamps Scholar memory?
I will never forget the trick fellow scholar Thomas Wang (someone I had never met before the conference!) and I were able to pull off during the 2015 Stamps Conference talent show.  We stayed in touch afterwards and I look forward to continuing that friendship next year when we both will be in the Bay Area.

What comes next?
I will be attending Stanford Medical School where I plan to pursue my interests in the intersection between medicine, technology, and population health.

Please share your favorite inspirational quote.
"For a man to achieve all that is demanded of him he must regard himself as greater than he is." – Johann Wolfgang von Goethe