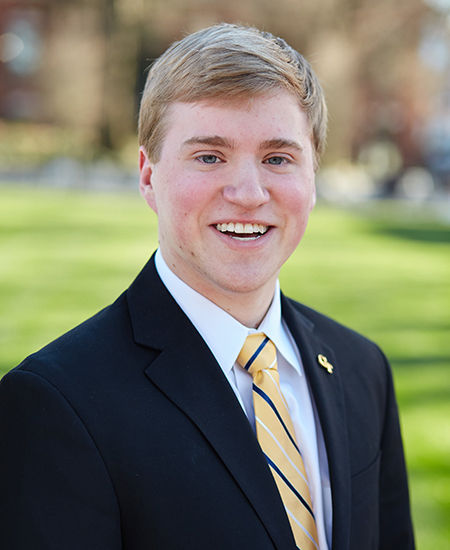 Degrees: B.S. in Electrical Engineering and Computer Science
How did the Stamps Scholarship help shape your undergraduate experience?
The Stamps Scholarship allowed me to focus on my studies and involvements on Tech's campus without having to worry about finances along the way. Stamps also provided me with a community to help me in transitioning to college and achieving my goals at Georgia Tech!
Tell us a piece of wisdom you've learned over the past four years.
Find something you're passionate about and devote yourself to it. Passion is what drives people to actually get stuff done.

Who has had the greatest impact on you throughout your college career and how so?
Alex Berry was a Stamps Scholar in the class above me and was in attendance at basically every event in interviewing for the scholarship and decided whether or not to attend Tech. His passion for the school, the scholarship, and Student Government inspired me to commit to Tech and later to get involved in Student Government. His enthusiasm for everything he does is infection and is something I strive to model everyday.
What's your favorite Stamps Scholar memory?
Our incoming class of scholars went on an outdoor recreation trip to Banff National park before classes started. It was a great way to meet my fellow scholars and establish a community!

What comes next?
I start as a Software Development Engineer with Amazon in Seattle, Washington in August 2017!

Please share your favorite inspirational quote.
"Destitutus ventis, remos adhibe" – Latin Proverb: "If the wind will not serve, take to the oars."