March 1, 2018
ATLANTA – Stamps Scholars Kevin Okseniuk (Georgia Institute of Technology) and Leehi Yona (Dartmouth College) are part of the inaugural class of Knight-Hennessy Scholars at Stanford University.
Named in honor of Stanford alumnus and businessman Phil Knight and former Stanford President John Hennessy, the program supports graduate students who are leaders in addressing a variety of issues around the world.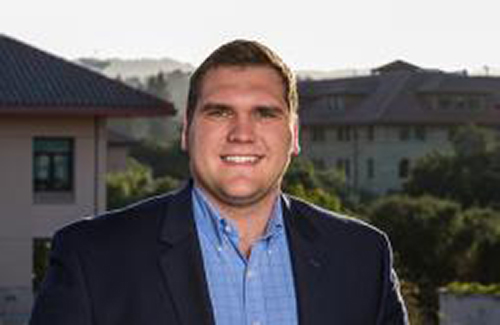 Kevin Okseniuk, from Buenos Aires, Argentina, studied aerospace engineering with a minor in business at Georgia Tech. A first-generation college student, he worked at the Space Systems Design Laboratory as the project manager of Prox-1, the school's first student-led satellite. He interned at Terminal Velocity Aerospace, NASA Jet Propulsion Laboratory, NASA Ames Research Center, and Delta Air Lines. With fellow Georgia Tech Stamps Scholars, he co-founded Airdash, a clean energy startup. After graduating in 2016, he moved to California to work as a Falcon vehicle integration and test engineer for SpaceX. He's been responsible for flight-critical hardware in 17 successful launches, including the historical Falcon Heavy demo flight. During his spare time, he enjoys piano, writing music, playing recreational soccer, and serving his community with the River Church in Anaheim. Okseniuk will pursue a Ph.D. in aeronautics and astronautics at the Stanford School of Engineering. He plans to specialize in the field of spacecraft guidance, navigation, and control.
"I decided to return to school to advance my understanding of astronautics and applied to Stanford given its culture of civic-minded innovation and cross-disciplinary collaboration," said Okseniuk. "I aspire to develop sustainable businesses and technologies that utilize outer space as a platform to improve the quality of life for people around the globe."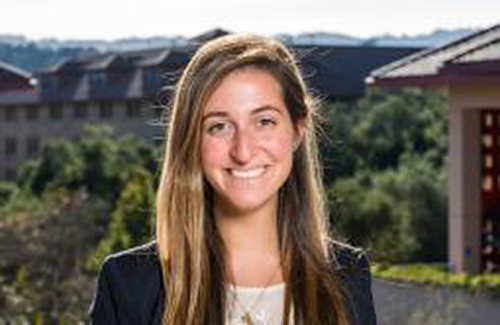 Leehi Yona, raised in Montreal, Canada, graduated from Dartmouth College with degrees in biology and environmental studies. Leehi serves as programming chair of the New Directions in Environmental Law Conference and on the board of Green Coalition Verte Montreal, an organization for urban environmental conservation and restoration. Through her work as a climate justice community organizer, particularly in the field of fossil fuel divestment, she has written over 100 opinion pieces and been featured in Time, The Guardian, The Nation, and USA Today. She was named Canada's Top Environmentalist Under 25 and was awarded the Donella Meadows Prize for Promoting Sustainability and Yale's Merit Research Scholarship. She is completing her master's in environmental science, climate change science, and policy from Yale University. She will pursue a Ph.D. in environment and resources at the Stanford School of Earth, Energy, and Environmental Sciences.
"Through my studies, I hope to deepen my understanding of climate change science and policy and to contribute to finding some of the solutions we'll need to handle this crisis," said Yona. "I'm passionate about the interconnectedness of climate change and look forward to continuing my research and justice organizing."
These Scholars join a legacy of excellence. Stamps alumni include seven Rhodes Scholars, three Marshall Scholars, three Harry S. Truman Scholars, three Churchill Scholars, six Barry M. Goldwater Scholars, and three Schwarzman Scholars.
The Stamps Family Charitable Foundation supports scholarships to students at 40 partner universities and colleges across the country. Scholars are selected for their academic merit and leadership potential. Stamps Scholarships often cover tuition, room and board, and other expenses as well as enrichment funds used for internships, study abroad, research, and other educational and professional opportunities.
For more information, contact
Connelly Crowe
Director of Communications and Scholar Experience
connelly@stampsfoundation.org