By Hannah Steinkopf-Frank
For many Stamps Scholars, medicine is a career path to not only learn about anatomy, disease, and the latest scientific advances but also to give back through service and helping others. Learn how three current and graduated Stamps Scholars are making an impact in health care fields.
Starting a residency with focuses in public and global health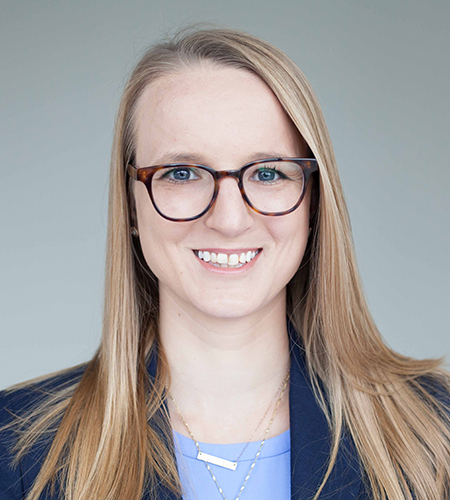 Annie Hess, Georgia Institute of Technology
When deciding to study chemical and biomolecular engineering, Annie Hess was inspired by her mother, a chemical engineer who made firefighter clothing. Hess is a recent graduate of the Tulane University School of Medicine and currently a general surgery intern at Washington University/Barnes Jewish Hospital in St. Louis. She plans to pursue a master's in public health and specialize in vascular or trauma surgery.
"We forget that our patients aren't all like us, and it is so incredibly important to meet your patients where they are at," she said. "Being surrounded by such diverse, passionate, driven, and exceptional students at Georgia Tech made me pursue my own dreams to a higher level."
Her Stamps-funded undergraduate research focused on using protein nanoparticles as delivery systems for various drugs or vaccines and was her first exposure to how engineering and medicine could collide. She also worked at medical clinics in Costa Rica.
At Tulane, she volunteered in the Middle East on a pediatric cancer ward, sponsored by the Palestine Children's Relief Fund. She also went to Senegal and the Gambia to teach trauma surgery to first responders. These experiences pushed forward her goal of working in global surgery.
After graduating in 2013, she continued her research with animal studies at the Centers for Disease Control and the Emory School of Medicine.
"The Stamps Scholarship has given me the attitude that no goal is too large," she said. "I didn't dream of going to medical school when I attended Georgia Tech, but because of my scholarship, my horizons were opened beyond what I imagined"
Entering medical school with international health goals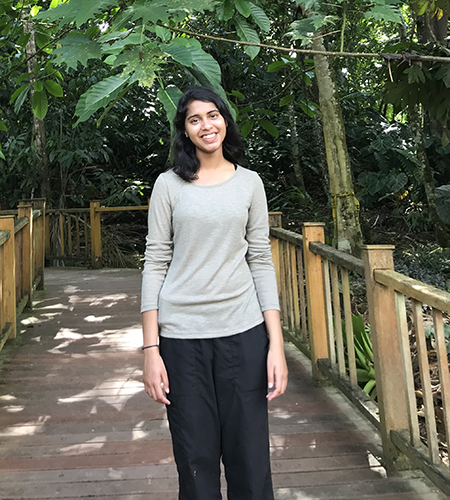 Habiba Fayyaz, University of South Carolina
By studying biological sciences as an undergraduate, Habiba Fayyaz developed a foundation of knowledge and also explored fields ranging from neuroscience to public health to religious studies. This fall, Fayyaz started at the Medical University of South Carolina.
During college, she spent three years in a neuroscience lab researching the potentially therapeutic effects of a neuropeptide (a protein that acts as a neurotransmitter) on aged patients with cognitive impairments.
"Delivering the treatment to rats, there was significant increases in activation in specific regions regulating sleep cycles and arousal and reward-seeking behavior and motivation," she said. "These functions, as well as attention, learning, and memory formation, are dysregulated in individuals suffering from dementia and Alzheimer's disease."
In addition, she was a member of the Omega Phi Alpha service sorority, an ambassador for the Honors College, and volunteered at the Free Medical Clinic of Columbia, working alongside doctors and nurses. She also volunteered at the Carolina Survivor Clinic, which provides comprehensive and holistic care to refugees as well as educational and recreational programs.
She used her Stamps enrichment fund for medical brigade trips to Belize, Panama, and Ecuador. These were invaluable experiences that shaped her perception of and desire to continue working in global health care initiatives.
She said, "Through shadowing local physicians, recording patient histories, and taking vitals, I had a chance to be fully immersed in health care and learn how to effectively communicate with patients and providers.
Looking forward, she plans to pursue specialties in pediatrics or neurology and continue research. In the longer term, she would like to become more involved in global health and participate in medical brigades for more extended periods of time.
Entering a lab with a dedication to neuroscience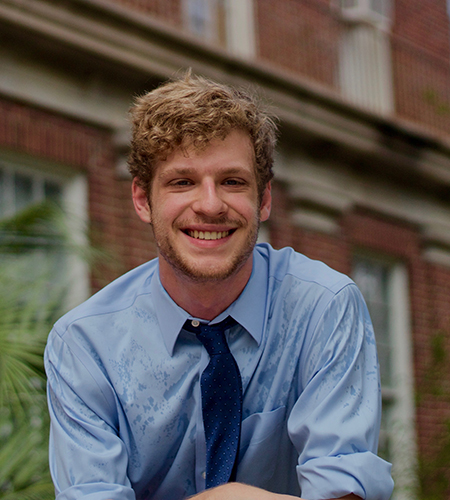 Benjamin Litchfield, Tulane University
Tulane University Stamps Scholar Benjamin Litchfield was drawn to neuroscience because of how dense of a discipline it is.
"Chemistry, physics, and biology are all integral parts of understanding the nervous system, and that system can be analyzed anywhere from a molecular scale to a gross scale," he said. "For me, neuroscience is unique in that it offers complex scientific challenges, so many of which can be traced to far simpler aspects of our everyday lives."
At Tulane, he has enjoyed taking classes outside of his major, including psychoanalysis and literature, and exploring the international character of New Orleans. Last year, he spent a semester tutoring local high school students, attending their extracurricular activities and helping with homework.
He said, "It was incredibly rewarding to build a relationship alongside these students and then to watch them grow."
Now a junior, he is joining a lab to study alcoholism and plans on using his enrichment fund to take advantage of the opportunities of being part of the research team, including going to conferences, and eventually designing a research project for his honors thesis.
"I'm excited to be able to apply my coursework and to experience first-hand how my subject of study is practiced," he said. "Working in this lab will give me the opportunity to focus on my analytical and problem-solving skills and help to refine my career plans."
Having traveled to Latin America as a kid, he plans ton continue encountering a wide range of cultures and study medicine while continuing his passion for research.
"I think one of the biggest gifts the Stamps Scholarship has given me is the confidence to explore and to know that my purpose at Tulane is to expand my knowledge and develop as a person," he said. "Beyond that, it's allowed me a lot of freedom in deciding my path after school."