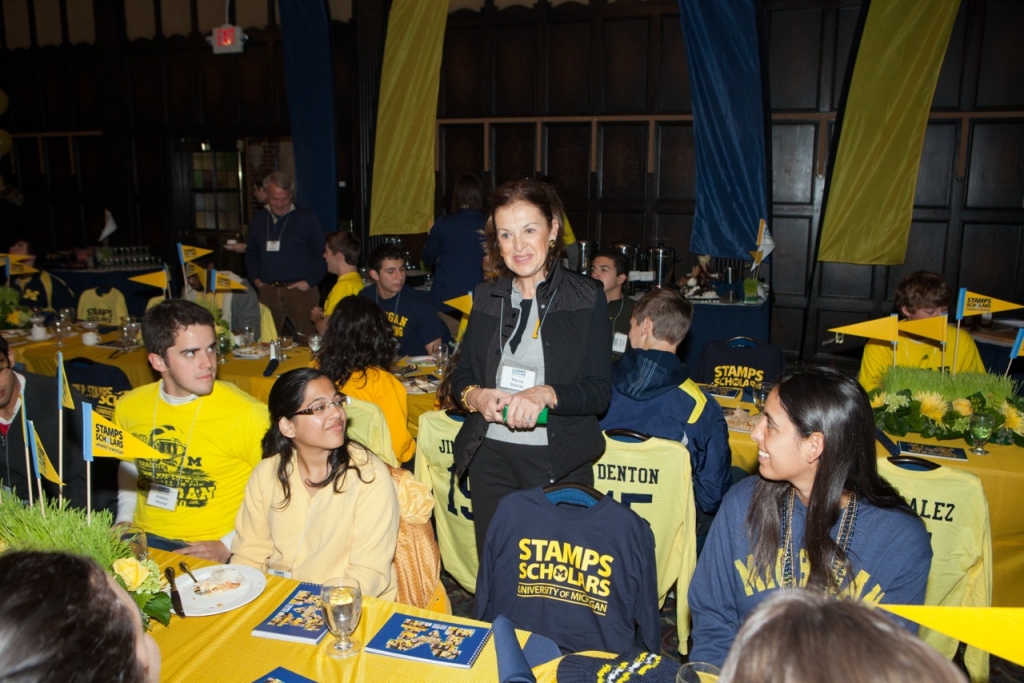 A graduate of the University of Michigan School of Art & Design and a former teacher and business owner, Penny has always been passionate about education. In 1986, it seemed almost inevitable that she and Roe would establish the Stamps Family Charitable Foundation with the intent of supporting educational initiatives nationwide. As Penny explains, "Having achieved our personal goals of pursuing careers, raising children, and providing for our family's future, we made a conscious decision to take our surplus resources and use them for the betterment of our community and the world."
In 2000, Penny and Roe began funding merit-based scholarships for the Stamps Family Georgia Tech President's Scholars. Six years later, through their vision and generosity, the Stamps Leadership Scholars Program was launched at Georgia Tech and the University of Michigan. To date, this innovative program has funded multi-year scholarships and fellowships for more than 1600 students at more than 40 colleges and universities nationwide.
In 1999, she worked with the University of Michigan School of Art and Design to launch the Roman J. Witt Visiting Professors Program in honor of her late father.  She also established the highly successful Penny W. Stamps Distinguished Visitors Lectures Series. In 2012, The Penny W. Stamps School of Art & Design at the University of Michigan was named for her.
Penny's philanthropy has earned her numerous honors, among them the University of Michigan's 2005 David B. Hermelin Award for Volunteer Leadership, the 2013 National Philanthropy Lifetime Achievement Award and Penny has been named an Honorary Alumna of Georgia Tech. In 2015, the Stamps Foundation received the James L. Fisher Award for Distinguished Service to Education from CASE, the Council for Advancement and Support of Education.